Makerere University Business School students' hostel, Baheesi located in Nakawa is on fire. The fire reportedly started at around 4pm as thick smoke was seen emitting from the top most floor of the five storey building.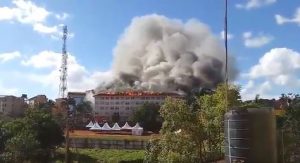 The cause of the fire still remains unknown. At the time of writing this, fire brigade had arrived at the scene. Also, parts of the roof were seen falling off.
According to police at the scene, scores of students were safely evacuated. No injuries have been reported.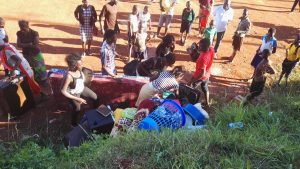 Some students were in position to rescue their property.