In the ongoing media owners breakfast meeting at Golden Tulip Hotel in Kampala, Kampala City Council Authority Director, Jeniffer Musisi revealed that the achieved objectives in her tenure are due to trust in the institution despite various challenges like getting a low budget allocation from government.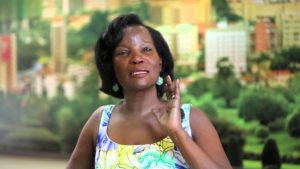 "KCCA is now a credible and trusted institution by local and foreign funders. All these are because the institution is trusted. KCCA is the second most procurement compliant institution in Uganda," Jenniffer Musisi said.
According to Musisi, during her seven years in office, KCCA has increased its asset value from Shs45bn to Shs549bn. And this was achieved by recovering many assets that had fallen in the hands of grabbers and thieves.
Furthermore she revealed that the annual Kampala City festival will be launched tomorrow and the theme of raising  money for schools will still stand.