Incase you were not aware, former Swangz Avenue artiste Irene Ntale has is organizing her second concert she has dubbed 'Ntale Unchained' in July. However, as the days draw closer,  Irene has launched campaign hitting at her former bosses.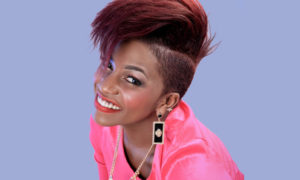 She claims her former bosses took over her verified Facebook page last year and  set her as an editor, a move that denies her rights to update her 372,925 fans on the page.
On the same day Irene launched the campaign, the singer also released a music video. The page that Irene claims she was denied access to, has been posting daily updates about her upcoming concert. At the time of writing this, the page had been updated about 2 hours before.
Speaking to  sources, it has been revealed that Irene has deployed a group of social media influencers to promote a campaign against Swangz Avenue. She also appeared on Spark TV propagating the same.
"If this is true the page was taken away last year, why come out two weeks to the show?", the source intimidated.
Publicity stunts are nothing new in the entertainment industry.