Miss Ma'di, a brainchild of model Chandia Dorothy is growing from strength to strength as 10 contestants were unveiled for its second consecutive edition under the theme "Sexual Gender Based Violence" after a successful boot camp.
Speaking at the unveiling ceremony held at Penthouse Inn, Moyo, Dorothy was overwhelmed by emotions. She broke down as thanked the crowd for turning in big numbers. The ceremony was graced by area politician Hon. Anyama William, reigning Miss Ma'di queen Brenda Abio and the business community.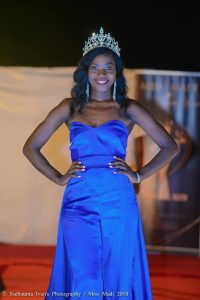 The grand finale is scheduled for July 7 at Mayor's Garden, Adjumani.
Mirror, mirror. Who is the fairest of them all?
CONTESTANT #1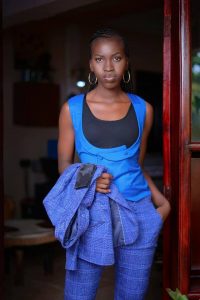 NAME: Letio Christine
AGE:25
OCCUPATION: Marketing and Sales Manager
HOBBIES: Singing, dancing, reading and making friends.
INSPIRATION: My mother, she's a strong woman, gracious, down-to-earth and vicious.
---
CONTESTANT #2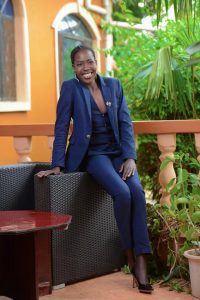 NAME:Opia Josephine David
AGE:24
OCCUPATION: student

HOBBIES: Dancing,  making new friends, debating, travelling, baking, sports.
INSPIRATION:My Father inspires me because he not only educated me but also has given me a life time experience by exposing me to different fields in life.
---
CONTESTANT #3

NAME: Kojoki Bridget
AGE:20
OCCUPATION: Student
HOBBIES:Listening to music, singing,  designing clothes.INSPIRATION:  Caroline Herrera – shes a fashion designer for women of power and style.
---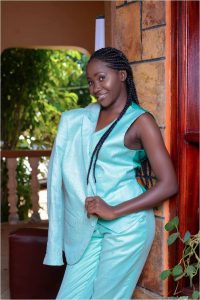 NAME: Sheila Wahida
AGE:21
OCCUPATION: radio presenter

HOBBIES: plaiting hair, swimming
INSPIRATION:  Beyoncé Knowles – her fashion and style says it all, she motivates a lot of people especially ladies and I also get inspired by the strong woman she is.
---
CONTESTANT #5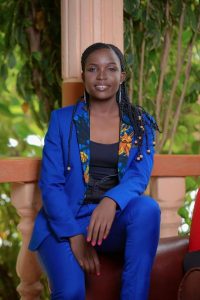 NAME:Aziku Harriet
AGE: 25
OCCUPATION: events manager

HOBBIES:watching news,movies,reading stories,novels, travellingINSPIRATION: My father – he has always loved and believed in me, in whatever I do he encourages and supports me.
---
CONTESTANT#6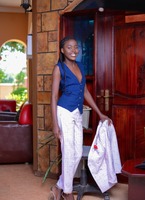 Opia Phiona
Age: 20
Occupation: Student
---
CONTESTANT #7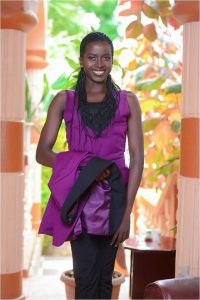 NAME: Anzoo Specioza
AGE:21
OCCUPATION: student

HOBBIES:
reading novels and swimmingINSPIRATION: My father – he always tells me to work hard because he wants to see me as an independent and strong woman.
---
CONTESTANT #8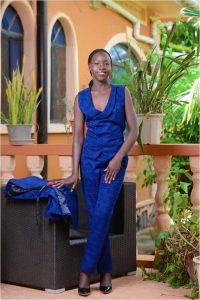 NAME: Andrio Eimani Irene
AGE:23
OCCUPATION: student finalist

HOBBIES:travelling,reading books and making friends.INSPIRATION:Santa Anzo – she's creative, the fact that she's a ma'di our very own and this shows that we also can do better things like her.
---
CONTESTANT #9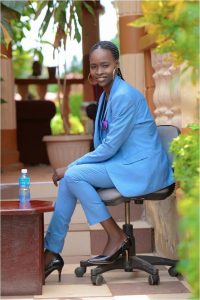 NAME: Kakayo Beatrice
AGE:26
OCCUPATION: teacher

HOBBIES: making new friends and reading novels.
INSPIRATION: Bob Goff – he has touched the lives of many with his unending love that has left many people achieve their dreams through education.
---
CONTESTANT #10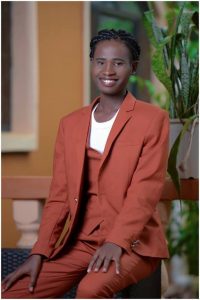 NAME: Muya Judith
AGE:22
OCCUPATION: student
INSPIRATION: My grandmother – she's a woman who stood strong for me in terms of education from the time my father died and is always there when in need her.
---