The Rolex Festival is back! After making its entry in Uganda's social scene in 2016, the foodies' event is holding its third consecutive edition August 19, Uganda Museum Grounds.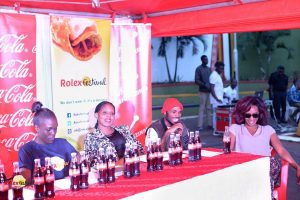 This year's festival will be held under the theme 'Street Smart' targeting to sensitize street food vendors to operate their businesses smart by meeting quality assurance, hygiene, safety and environmental standards, to promote Uganda as top culinary destination and to inspire more Ugandan youths to get involved in the tourism industry by supporting their innovations and initiatives.
Revellers will be entertained by singers Cindy, Vinka, dancer Eddy Wizzy among others.
Entrance to the festival will be Shs10,000 adults and Shs5000 for kids.