Incase you have not been following the World Cup, Croatia is enjoying a great time in Russia! The South East European nation has pretty good chances thanks to its 'golden generation' of stars! They face hosts Russia in the quarter-finals this weekend!
Away from the pitch, the President of Croatia 46-year-old Kolinda Grabar-Kitarović; who is also the first woman President of Croatia is grabbing all the attention.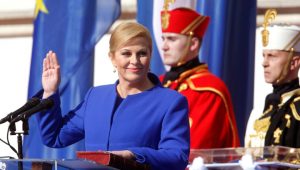 She reportedly travelled for the World Cup in the economy class like an ordinary fan…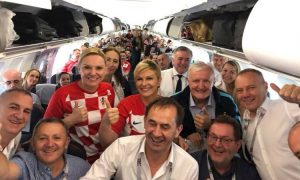 … and didn't watch the match from V.I.P section.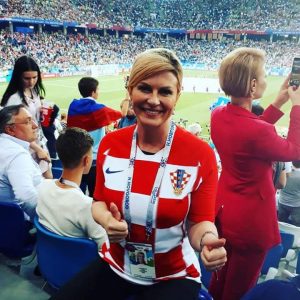 …and she went to the beach!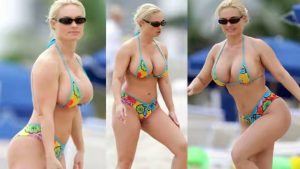 Hmmn…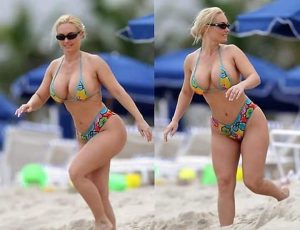 Despite the striking resemblance, the bikini pictures are apparently photos of a model named Coco Austin, who is the wife of American rapper Ice-T. They were taken while the now 36-year-old Austin was on vacation with Ice-T way back in 2009.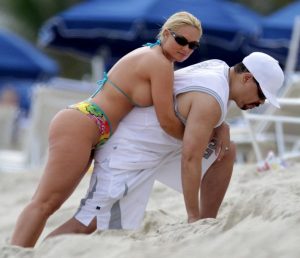 Sorry folks!Calm down! You were not born in the wrong country. Lol!