France lifted the FIFA 2018 World Cup against Croatia with a commanding 4-2 victory, but Kolinda Grabar-Kitarovic, and her 'warm, comforting' hugs have caught people's attention.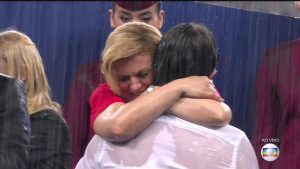 Kitarovic, who wore the team's jersey throughout the tournament, made news for her excitement upon Croatia winning matches, her jubilant celebrations and now, her sincere hugs for players of not just Croatia but France's football team players too.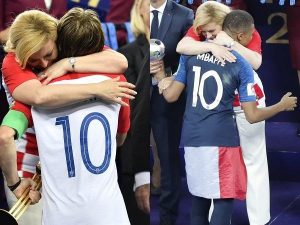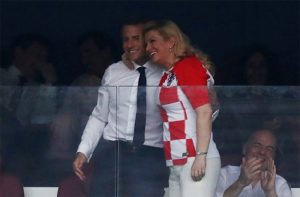 What a tournament this was!
READ ALSO:( PHOTOS) The truth about Croatia's President rocking the beach in bikini at World Cup Russia