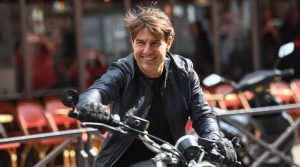 Tom Cruise is back as Ethan Hunt in another epic Mission Impossible movie titled 'Fallout', the sixth entry in the long-running film series.
In the movie produced by Paramount Pictures, Ethan Hunt and the IMF team join forces with CIA assassin August Walker to prevent a disaster of epic proportions.
Arms dealer John Lark and a group of terrorists known as the Apostles plan to use three plutonium cores for a simultaneous nuclear attack on the Vatican, Jerusalem and Mecca, Saudi Arabia.
When the weapons go missing, Ethan and his crew find themselves in a desperate race against time to prevent them from falling into the wrong hands.
'Fallout' is a 2018 American action spy film written, produced and directed by Christopher McQuarrie. It is the sixth instalment in the Mission Impossible film series.
The cast includes Tom Cruise, Ving Rhames, Simon Pegg, Rebecca Ferguson, Sean Harris, Michelle Monaghan and Alec Baldwin, all of whom reprise their roles from previous films, while Henry Cavill, Angela Bassett and Vanessa Kirby join the franchise.
Talks of a sixth Mission Impossible began prior to the release of Rogue Nation in 2015. The film was officially announced in November 2015, with McQuarrie confirming his return as writer and director, as well as producer alongside Cruise, the sixth collaboration between the pair.
Filming took place from April 2017 to March 2018, in Paris, the United Kingdom, New Zealand, Norway and the United Arab Emirates. The movie's budget was worth $178M.
Fallout had its world premiere earlier in Paris on July 12, 2018, and is scheduled to be released in the United States tomorrow July 27, 2018.
It will be the first in the series to be released. The film received acclaim from critics, who praised its cinematography, story, acting, action sequences, stunts, and musical score.
Many have hailed it as the best instalment in the series with some considering it to be one of the greatest action films of all time.
For all movie lovers and Mission Impossible/Tom Cruise fans, you know this is another 147 minutes 'katandika butandisi' movie not to be missed!
MTN sponsors premiere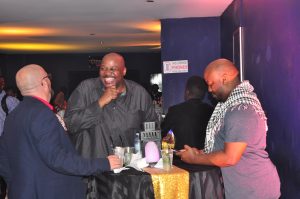 MTN Uganda, yesterday July 25th 2018 sponsored the premiere of the long-awaited movie 'Fallout' at an exclusive event at Cinema Magic at Metroplex Naalya.
The lucky people who attended the premiere joined a privileged exclusive club that witnessed the screening of the movie a day before the official worldwide release.
The movie premiere was graced by celebrities and invited guests from Uganda's movie, media and entertainment scene at an exclusive event at Cinema Magic at Metroplex Naalya.