FDC strongman Kizza Besigye has ruled out the talk of harbouring enemies both in opposition and government. According to Besigye, he does not treat President Museveni as an enemy.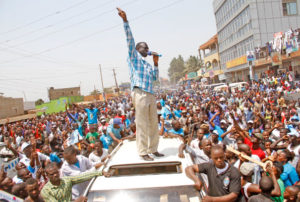 When asked about Gen. Mugisha Muntu, he stated that they are 'close'.
"Gen Muntu is one person I have never had any slightest of problems with. And I know if you ask him about me, he will tell you the same. There are some people I have confronted over their personal attributes and who therefore have a legitimate right to confront me back. But even those who I have real grievances against, I have never ceased to interact with them. I have no enemies".

He also advised Bobi Wine not to listen to those urging him to contest for presidency. In the same breath, he praised him for joining the 'struggle'.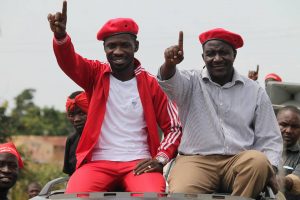 "The only mistake Bobi Wine can make is to think that he will go into a presidential election and people will elect him to remove Museveni. I know there are people trying to urge him to stand. They tell him you have support here and there. Others want to ride on his popularity to become councillors…etc. Yes, all people should come out and join the struggle but the biggest struggle today is not to find a someone (within the opposition) to remove Museveni but to find a way to rescue this country. If the country is rescued there are four things to be done: We have to amend the constitution; we have to reform public institutions like police, army; we have to foster unity because there is a lot of hatred and pain among people and then we have to organise a free and fair elections", he stated.