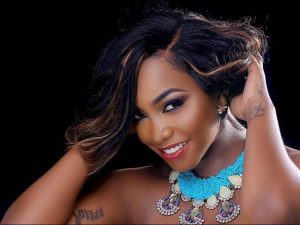 I was quite hesitant to listen to "post me" initially because often times a Ugandan does a collaboration with a West African artiste, it is usually a waste of the listener's time and memory space.
I was wrong. After the first listen, I realised that there is an overwhelming musical potential Ntale seems to have unchained this year.
"Post me" is one of those songs that unleashed this potential. On this song, she teams up with Ghanaian sensation, Mr. Eazi to craft an aesthetic laid back sing-along tune.
With a consistent afro-pop tempo, blended finely with a signature touch of the acoustics. The songstress does not disappoint as her cheesy "girl next door" personality gets the best of her.
Her husky voice smoothly complements Mr. Eazi's easy-going vocals. A deep sense of musical maturity is realised as Ntale works this song. She is not afraid of getting playful with her voice as she hits some pretty high-end notes.
She goes on to spontaneously play with both Luganda and English lyricism as she asks her lover to post her on Instagram. On this song, Ntale musically reincarnates as a fine blend between Simi and Tiwa Savage. The song is a sweet, easy-going opium – the kind you need to enjoy while catching a golden sunset off a patio with a cup of coffee in one hand.