Ugandans political scene is one big theatre with politicians cracking up the masses! Ordinary people employ humour to make friends.
Extraordinary people employ humour to win hearts and affection but extraordinary politicians use comedy as a ladder to achieve their dreams. Thanks to Ugandans' love for banter and loose talk, comedians in politics are taking their place and showing the rest of the country that you don't need to be a 'suit and tie serious Gerald Karuhanga' type to be taken seriously, beginning with fellow politicians.
These politicians enjoy high rotation on popular humour laced parodies and news bytes like NTV's Point Blank. At the beginning, the program mainly featured drunkards but soon they discovered a gold mine in politics! Our comedians don't stand any chance against these guys anymore.
Here are the top politicians that have benefited from their comic nature.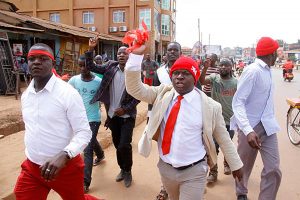 Mohammed Ssegirinya
If he's not posting in the Mamatendo Foundation Facebook group, he's probably trying to come up with a stunt. As we speak, Ssegirinya is abroad pursuing higher studies, most likely a scholarship program. See? While you laugh or struggle with tuition, this guy is utilising his opportunities and could soon make a shock move. He is a man of several stunts including 'praying in a bush ' for Museveni to step down.
During the Togikwatako campaign, he outdid himself. Despite not being one of those roughed up by security forces that broke into Parliament, Ssegirinya was one of the 'hospitalised'. Yes, he got injured at least by the photos he posted online.' You must remember him running for dear life when a police pickup found him vending the red ribbons around Parliamentary avenue on the day of fellow MPs were waylaid.
Mubarak Munyagwa
Commonly known as 'Mugati gwa Butter', Mubarak Munyagwa is yet another comedian in his own right. Despite being compared to Kato Lubwama, another politician who features on this list, Munyagwa is lately a man of high ambitions.
He has risen from being the Mayor of Kawempe to MP of the constituency. Last year, he announced his bid for FDC presidency but was laughed off before he later withdrew in favour of eventual winner, Patrick Amuriat.
As you read this, Patrick Amuriat has appointed Munyagwa as chairman of COSASE, a committee that holds government parastatals and authorities accountable. Boy oh boy! After his appointment, Munyagwa has been speaking in Italics! Surely, journos interested in poli-comedy will have no worries of content once he steps into office.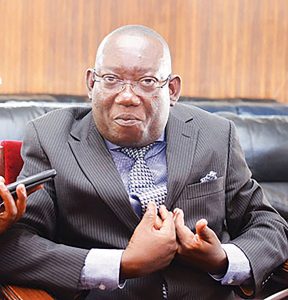 Kato Lubwama
Rubaga South MP Kato Lubwama trounced yet another comedian in politics, Ken Lukyamuzi. After joining the August House, Lubwama could not hide his excitement.
He couldn't help it! Upon confessing that his voters had sent him to 'eat every coin he comes across', Lubwama went ahead and exhibited a high level of greed. Soon, some youths couldn't help and watch as they wallow in poverty.
They took him to court accusing him of not having required academic documents to be in parliament. Well, the case was yet another comedy showcase and as you know, this is Uganda! Lubwama was sighted in the United States of America banging on shorts on a weekday having a good time with fellow MPs.
Ken Lukyamuzi 'the man'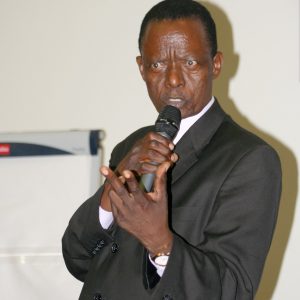 Lukyamuzi popularised a rare kind of slang, ' Ludicha' in his heydays. However, he seemed to forget that the world was watching. It's painful his fellow comedian Kato Lubwama took him for a joke and booted him from Parliament through the ballot!
He should probably levy some money from Amalula Family for the numerous skits they of him hiding in a garden of yams when Kayihura's police unleashed their teargas on him back in the day. 'The Man' is now lying low like an envelope.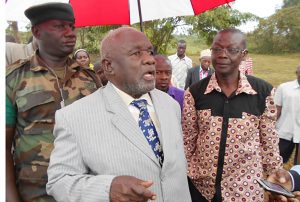 Al-Hajji Abdul Nadduli
Minister without portfolio, Abdul Nadduli deserves an honourable mention in this. A lover of the press, Nadduli always finds a way to address the country even when it's clear that he is labouring to get a point, just one.
However, unlike the rest that feature on this list, he was appointed and trying to play his role in a position that has no crystal clear jurisdiction. For his hybrid English, the Luweero man has risen to fame and from the look of things, he is not planning on bowing out soon.
Ibrahim Abiriga (RIP)
With all due respect to those who have gone before us, I won't write about Abiriga. May his soul rest in peace.