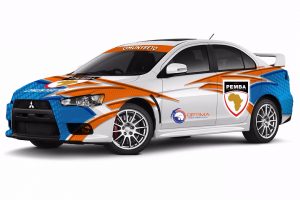 A combination of various factors on and off the rally course have this year hindered rally driver Ambrose Byoona from carrying on from his 2016/2017 heroics. However, Byoona who is yet to make an appearance is confident to come back stronger after landing a juicy sponsorship deal with self-proclaimed sports philanthropist Jack Pemba. According to the sources that tipped
Matooke Republic
about the details of the deal, Pemba is offering Byoona $100,000 (about Shs370m) for two years.
"He is going to sponsor me for the next two seasons and I will promote his programs through motorsport. The sponsorship is very important and should help me compete in the next season,"
said Byoona who expects to race in at least one domestic event this season. Pemba last made headlines in 2016 after entering a partnership with two-time national basketball league champions Warriors. His claim to fame in sporting circles was his involvement with bodybuilder Ivan Byekwaso, partnership with Rainbow International School and later kick boxer Umar Semata.