By now you already know Jamaican star Tarrus Riley set foot in the country Monday, August 27. Yes, the Jamaican star's early arrival is not the only surprise he had for Ugandans. Flanked by legendary Dean Frasser whose career goes back to the days of Bob Marley, the Jamaican reggae sensation revealed that he does not know any Ugandan artiste!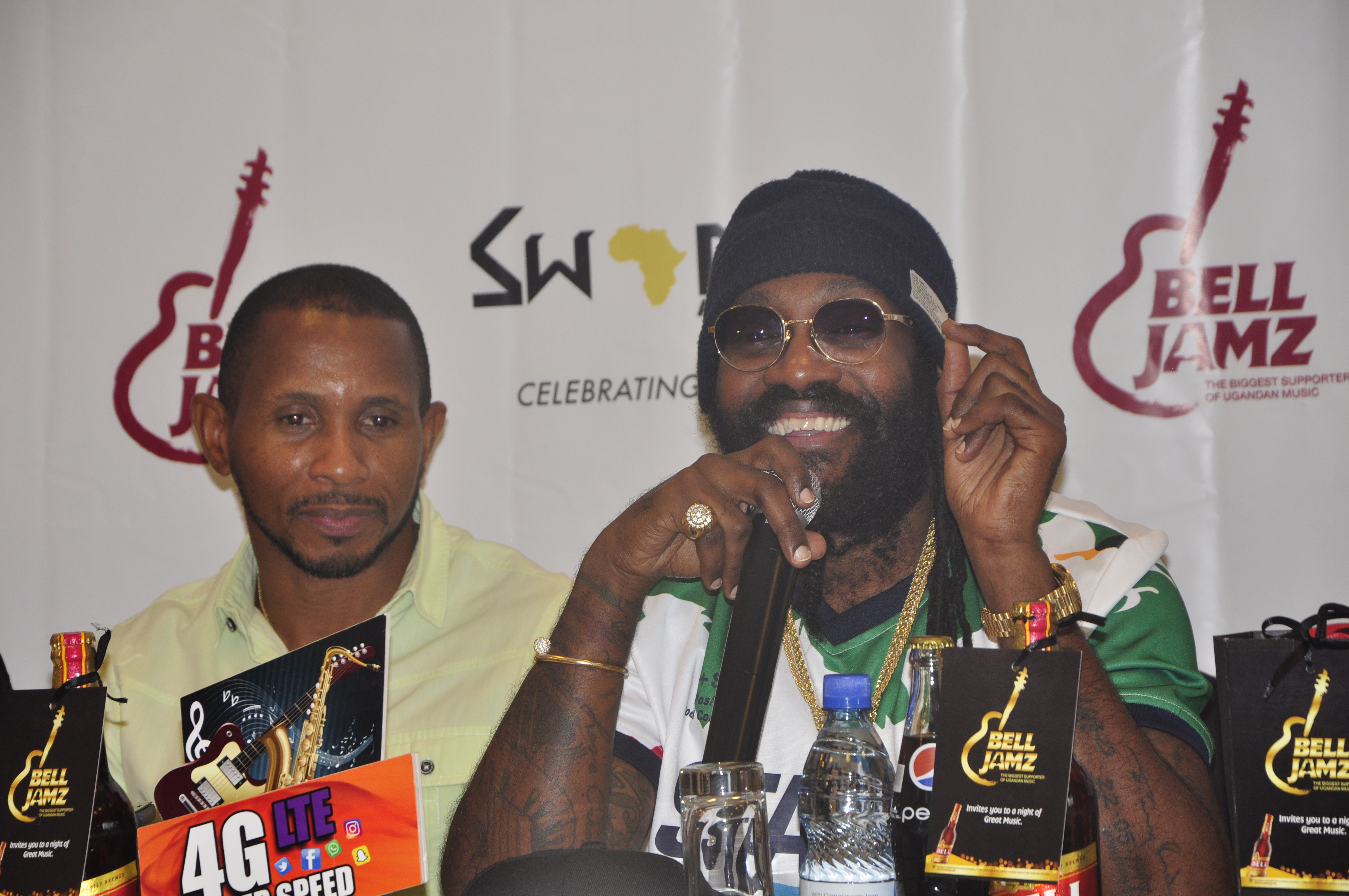 Speaking at the press conference held at Mestil Hotel, Nsambya , Wednesday August 29, Tarrus responded to a query from one journalist who inquired whether he knew any Ugandan artiste and boom…he let the cat out of the bag!
"I don't know any Ugandan artiste", he stated.
However, he was quick to add that he is in the country and ready to learn.
"It is in good faith…I'm here and ready to learn about Ugandan music and artistes".
When another inquired whether he would offer a collaboration to a Ugandan artiste, he stated that it was not in one of the terms (of the concert) but stated that he is open to the oppourtunity.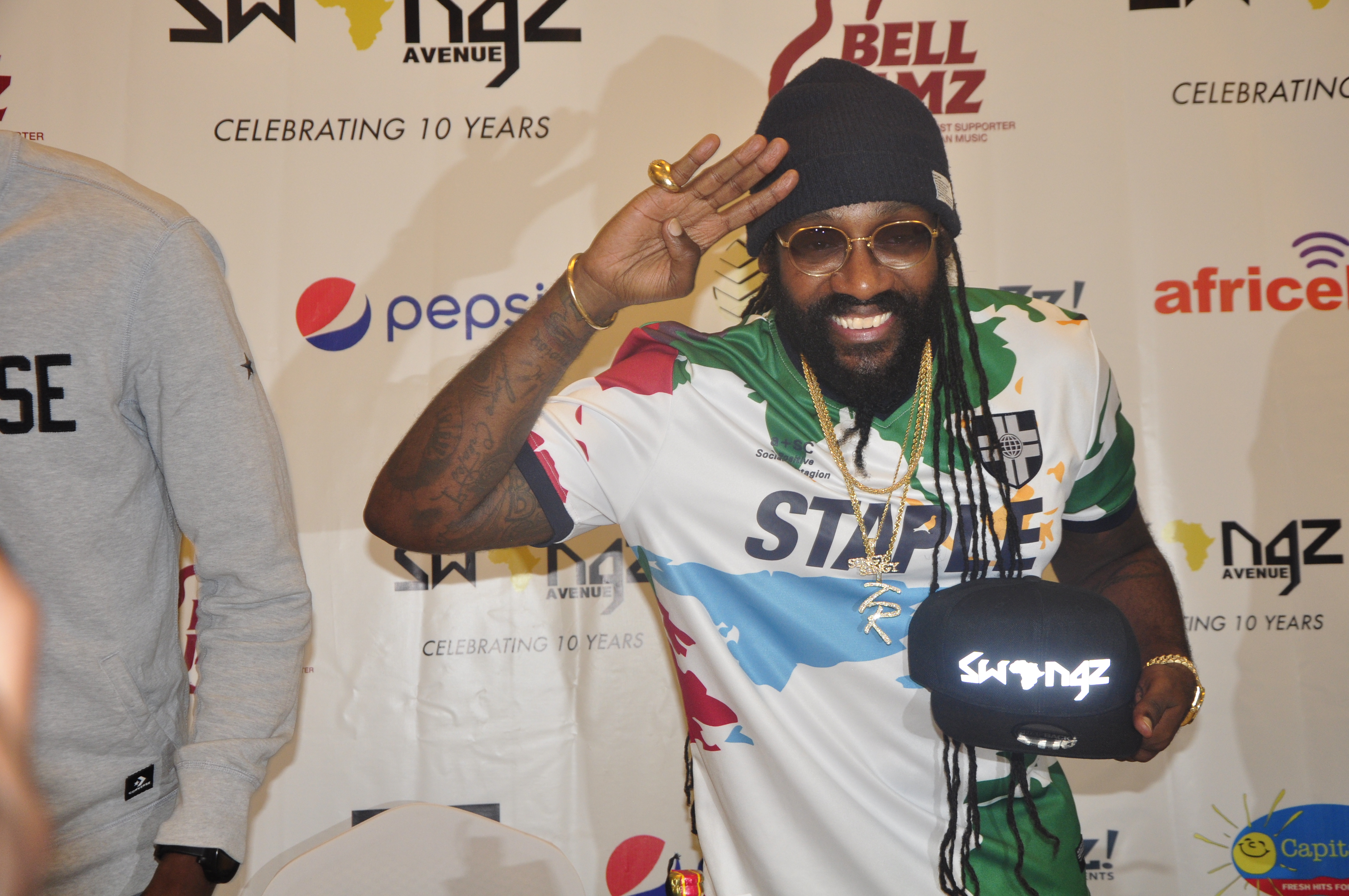 "Anything can happen. When you plan too much, you become rigid. Certain things are spontaneous", he stated.
Tarrus stated that he always looked forward to performing in Uganda and promised to give Ugandans a memorable performance.
"In whatever I do, I want to achieve my best. When I dress, I want to look my best, when I perform, I am looking giving the best experience. When writing, I use the best expressions and words", he stated.
He also revealed that he is looking forward to visiting the Source of the Nile, Jinja.
Tarrus Riley will perform at the Bell Jamz Swangz Avenue All Star Concert at Lugogo Cricket Oval on Friday, August 31. This is his third time in Africa after performing in Kenya and Zimbabwe in earlier concerts.
Several Ugandan artistes are lined to perform as Swangz Avenue celebrates ten years. Definitely, he will get to know them!