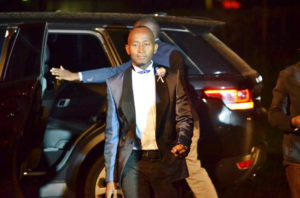 On Tuesday, two of Prophet Elvis Mbonye's most notable remnants, one being Counsel Simon Ssenyonga came out to say that Prophet Elvis Mbonye will choose Uganda's next president.
They made the statement during on a local TV programme discussing the role of faith in people's lives.
In his submission, Ssenyonga said that democracy was not God's making.
"The true agenda of God was to choose leaders was never through democratic elections, it was through the prophets of God," the lawyer stated.
He went on to say that the current leaders in power were not chosen by the Lord and very soon, a leader chosen by God's anointed prophet – Elvis Mbonye – would become President of Uganda.
"The Electoral Commission should simply save that money and tithe it to prophet Elvis rather than wasting it on elections," he added.