All was perfect. All was well. All was merry and joyful . All was entertaining. Until Bebe Cool got on stage. As soon as Bebe Cool stepped on stage, boos vibrated through the packed Cricket Oval as fans couldn't stand his sight.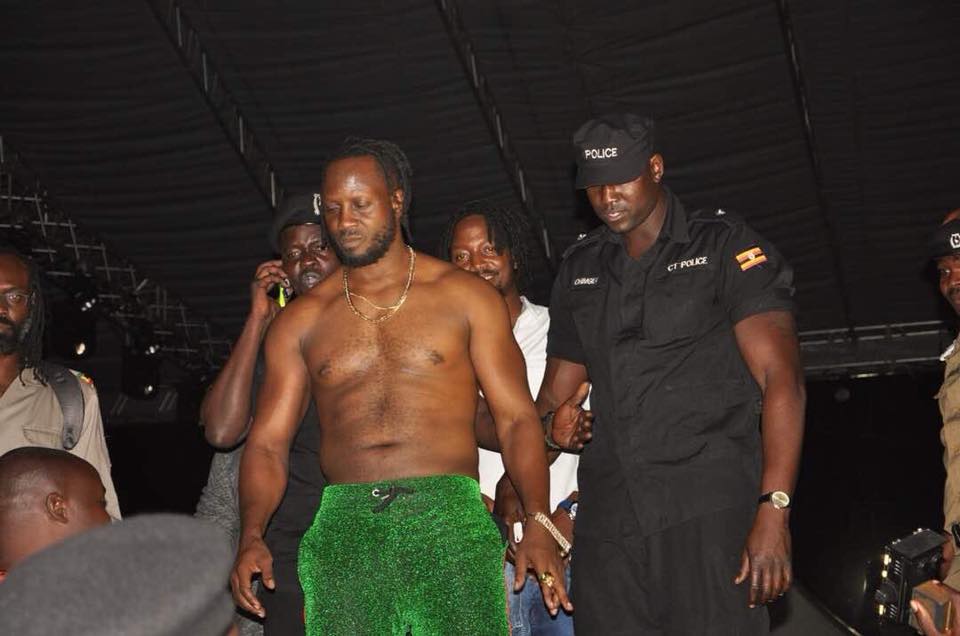 As the band kicked off sounds of his hit song 'Love you everyday', previously a crowd favourite, furious fans booed as the mood went from merry to defiance.
They pelted the singer with anything they could get hold of as the live band acts scampered for their dear lives.
Bebe Cool defiantly stood barechested  with his both arms stretched like Jesus on the cross. Yes, the People Power youths were in the audience to crucify him for being anti-Bobi Wine and they succeeded.
As the ugly scenes took centre stage,  the events producers relayed adverts on the giant screens but the crowd only got rowdy.
To avoid a possible spillover, Bebe was muted and it took the intervention of security to get him off stage.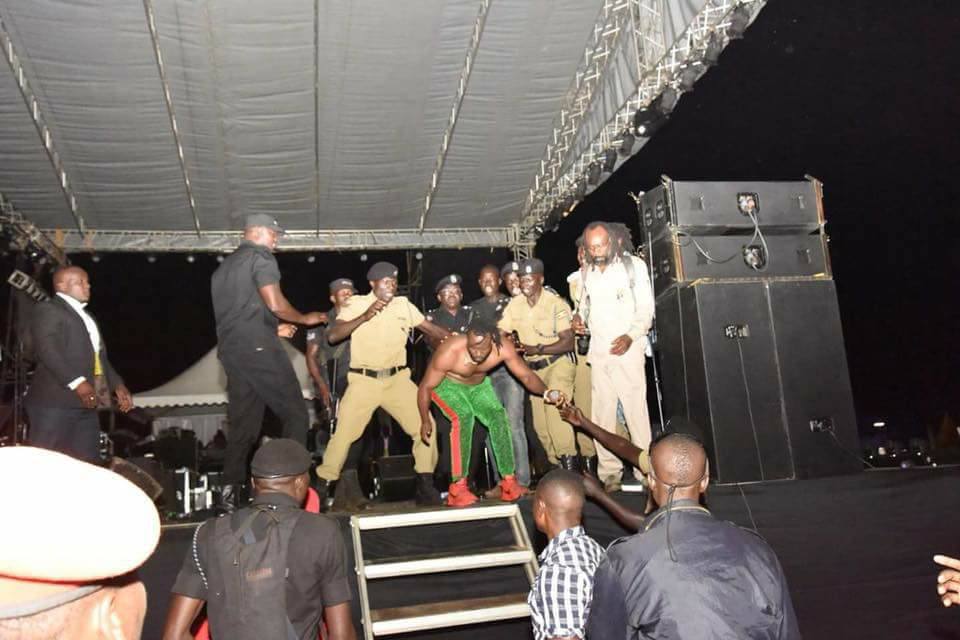 At one moment, he was hit by a beer bottle on the chest!
Bebe Cool hardly sang for a minute.
After the chaotic scenes consuming about half an hour of performances, Benon came on stage and urged the crowd to calm down for they were scaring Tarrus Riley. He announced the main act to get on stage as the events team cleared away the bottles that covered the entire stage.
Surprisingly, Tarrus Riley came on stage and shortly after shouted 'People Power Is Our Power' sending cheers and jubilation through the crowd.
Unforgettable scenes.