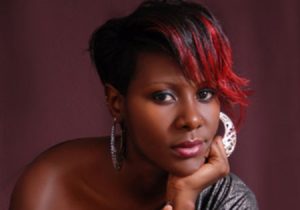 Singer Desire Luzinda is now a born-again! She made the announcement yesterday, September 3, during a listening soiree of her album, 'Transition.' She said that the old Desire is gone and that she had quit secular music.
"This is a new chapter in my life. As many of you were speculating and wondering whether I was completely done with music, I am here to answer those questions", she stated.
Desire Luzinda revealed that her journey to transitioning to a 'Church girl' started after the world couldn't let go of her past.
"After my 2014 nudity scandal, I drew closer to God and I felt indebted to serving him for what he had done for me and little did I know it was a new chapter of my life", she revealed.
As we entered 2015, my career skyrocketed and I felt a breath upon my life, a new favour and I felt like I had been born again in the music industry. However, this did not change the fact that there was a lot of backlash and stigma. As I enjoyed the new fame being the 'Kitone queen', 2017 came and I was tired of the sex appeal that followed me. I decided the world to know the real me instead of focusing on the past", she stated.
Desire started attending church services at Phaneero Ministries, where she fellowships to-date.
"Praying harder and focusing on church activities, I joined the church choir and when I touched the microphone, I knew it was here that I belonged. I wanted to quit the secular world. I wanted to quit so bad", she stated.
However, Desire stated that it was not one smooth transition.
"I met Apostle Alex and he told me to seek God and let him do his work in my life", she revealed beaming with joy.
Her next step
Desire announced that she is launching a campaign dubbed 'Girl Goals' to empower young girls.
"I feel like I am a sacrifice to the young generation. There is someone out there suffering torture physiologically, stigma or someone who is depressed. I have been doing this on a personal level. I impacted lives and I realized there is something I can offer to many people out there. There many girls following the fake social media lifestyle instead of working hard. I want to reach out to them", she stated.
Church marriage?
When asked whether she would go walk down the aisle as Christianity asks of followers, she revealed that she is leaving all to God. She further hinted that people will soon know who she is dating since love cannot be hidden forever.
"You can't hide someone you love forever. About Church wedding, anything can happen. I leave it all to God", she stated.
It's not a prank!
It is no secret several artistes have 'given' their life to Jesus only to go back to their old ways. Anyone who follows the 77 DOGS can testify to that. Desire vehemently refuted that she is pulling a prank.
"If it was a prank, I would make a post on social media. You know I can do that. I have spent two years praying about this", she stated.
One last concert
Luzinda stated that she will hold one last concert for the sake of her fans. She revealed that the concert will be held next year but will continue performing love songs at functions like weddings and introduction ceremonies.