Former Forum for Democratic Change (FDC) president, Gen Mugisha Muntu has apologised to party president over the circulating press statement announcing his decision to quit the party.
"The statement was carelessly released prematurely, " the former FDC Party president, Mugisha Muntu stated.
"I would like to sincerely apologise to the president Patrick Amuriat".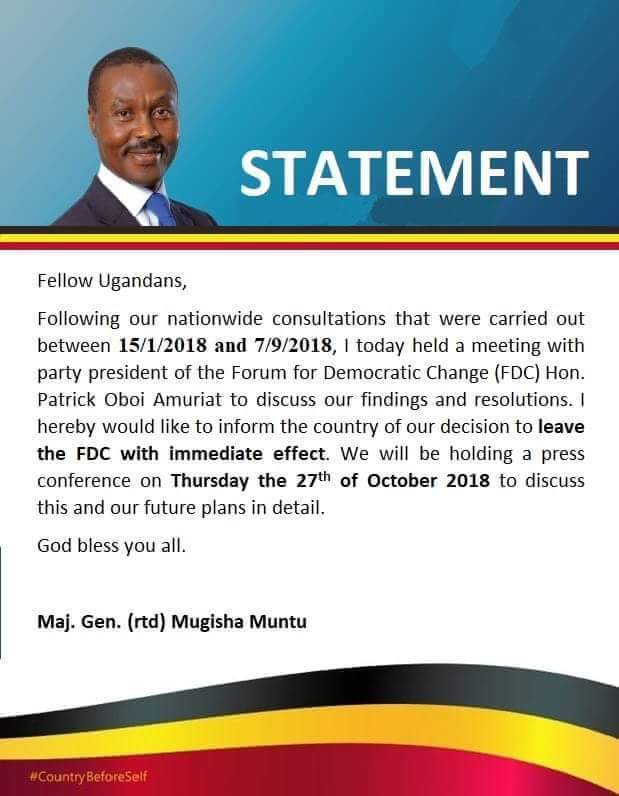 Mugisha Muntu stated that he will release the official communication later today.
Responding to the developments, Patrick Amuriat stated that the party will continue to recruit members if Muntu chooses to leave.