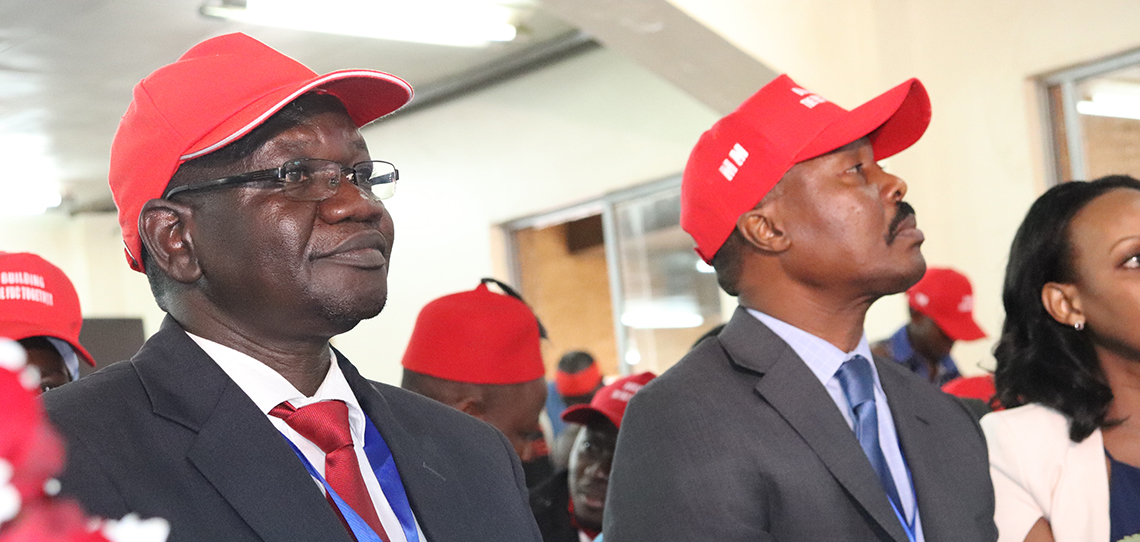 A meeting between FDC President, Patrick Amuriat Obio and his predecessor Gen. Mugisha Muntu came to an abrupt end after a group of party youth stormed Fairway Hotel and demanded that Amuriat leaves the meeting immediately.
According to the youth, Amuriat had no business discussing with Muntu a "traitor" who is rumoured to be on the verge of exiting the party.
His pleas with the youth to let the meeting proceed as planned fell on deaf ears as the youth threatened violence.
"I want to request that you respect me as your president. In five minutes I will go to the party headquarters and report to you," he pleaded but to no avail.
Muntu has since November last year been conducting nationwide consultations – an activity the party did not sanction.
Matters worsened when Amuriat made a reshuffle replacing members inclined to the Muntu leadership such as Hon. Abdu Katuntu, Winnie Kiiza among others.
Reports of an imminent breakaway emerged early this week alleging that Muntu and 26 other MPs were leaving the Najjanankumbi-based party.
Speaking to journalists after the prematurely foiled meeting, Amuriat said several FDC members are against the dialogue.
"A section of the youth are against this meeting. What we need to appreciate is that Muntu's activities were not sanctioned by the party."
Other FDC members present at the meeting were Joyce Ssebugwawo and Kawempe South MP Mubarak Munyagwa.