Self-styled motivational speaker and Facebook commentator, Frank Gashumba has come under the spotlight for playing his parental roles like a traditional African father. Frank confirmed that over the weekend that he slapped his celebrity daughter, Sheilah after she returned home after spending a night out with her friends.
However, it seems it was more than just a slap. Images of a bruised Sheilah have surfaced online further fueling the fire against him.  Like in his previous defence, Frank says it is his role to protect his daughter whom he has raised as a single parent.
Despite being outspoken against President Yoweri Museveni, Gashumba borrowed the president's term,'bean weevils'; in this case implying the bad elements in Sheilah's circles.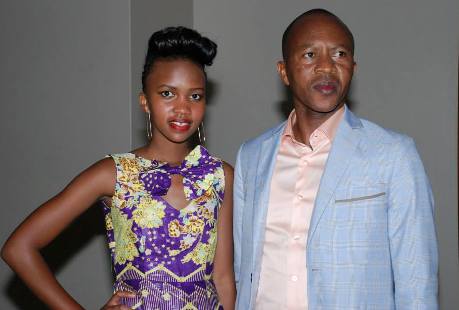 "Anyone can sire a child. That doesn't make you a father. It's the sacrifice and courage to raise a child that makes you a certified father. I raised Sheilah with no help from Government or anyone for that matter. I have been(and continue to be) Sheila's Father, Mother, and Manager! So no one on this planet knows her as well as I do! My number one duty and assignment is to protect, guide and defend her from Kawukumi(bean weevils). Being a single parent teaches you a lot about parenthood that many people won't understand. I am a very patient person & I give plenty of second chances, but I am no saint! However, that doesn't mean that I don't have my limits. There's a time to be a sweet daddy and there time to be tough!" He posted on Facebook.
READ ALSO:I don't want to see dangerous people destroying Sheilah — Frank Gashumba on why he slapped celebrity daughter