Seven events in 17 weeks on six golf courses is what the inaugural Tusker Malt Golf Series has in store starting on October 12, at the Uganda Golf Club.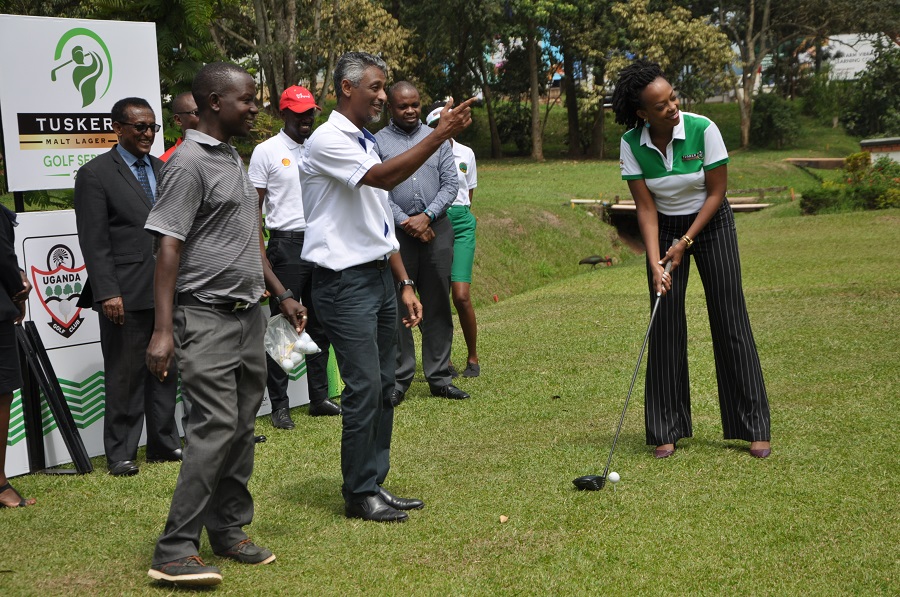 The new exciting addition to the local golf calendar will see golfers traverse six courses in search of points for a good finish. Golfers will have the Uganda Golf Club as their first stop on October 13, followed by Tooro Golf Club in Fort portal on November 10, Mbarara on November 24 before closing the year in Jinja on December 8. The New Year takes the event to Entebbe on January 26 with Kigo following on February 2. After six rounds, the series will take a final bend when it returns to Uganda Golf Club on February 23 for the grand finale.
Registration is open and taking course at all the six venues as golfers gear up to get the feel of different courses. Up to Shs 200m is up for grabs in cash and prizes for the 17-week competition. The rewards get better with winners assured of an all-expenses-paid trip to Pattaya, Thailand. The Thailand treat goes to the best female, male players and the top two male and female teams.
Title sponsors Tusker Malt are no strangers to local golf. The brand has over the years offered a hand by supporting different events in the country. The Tusker Malt Golf Series is their latest product with purposes of transforming into a major event in the region.
"We are proud sponsors of this event and we want to ensure that the Tusker Malt brand connects with our consumers and the public through golf. We also believe that this being a new tournament, it presents the perfect opportunity to for the brand to keep up with its trendsetting tag when it comes to golf in Uganda," said UBL head of beer Estella Muzito.
Other co-sponsors of the newly born tournament include Pepsi, CBA, Shell, Ethiopian Airways and Serena Hotels.
Series dates
Uganda Golf Club (Series opener) –October 12
Toro Club, Fort Portal –November 10
Mbarara Club – November 24
Jinja Club – December 8
Entebbe Club –January 26
Lake Vic Serena Kigo – February 2
Uganda Golf Club (Series finale) – February 23