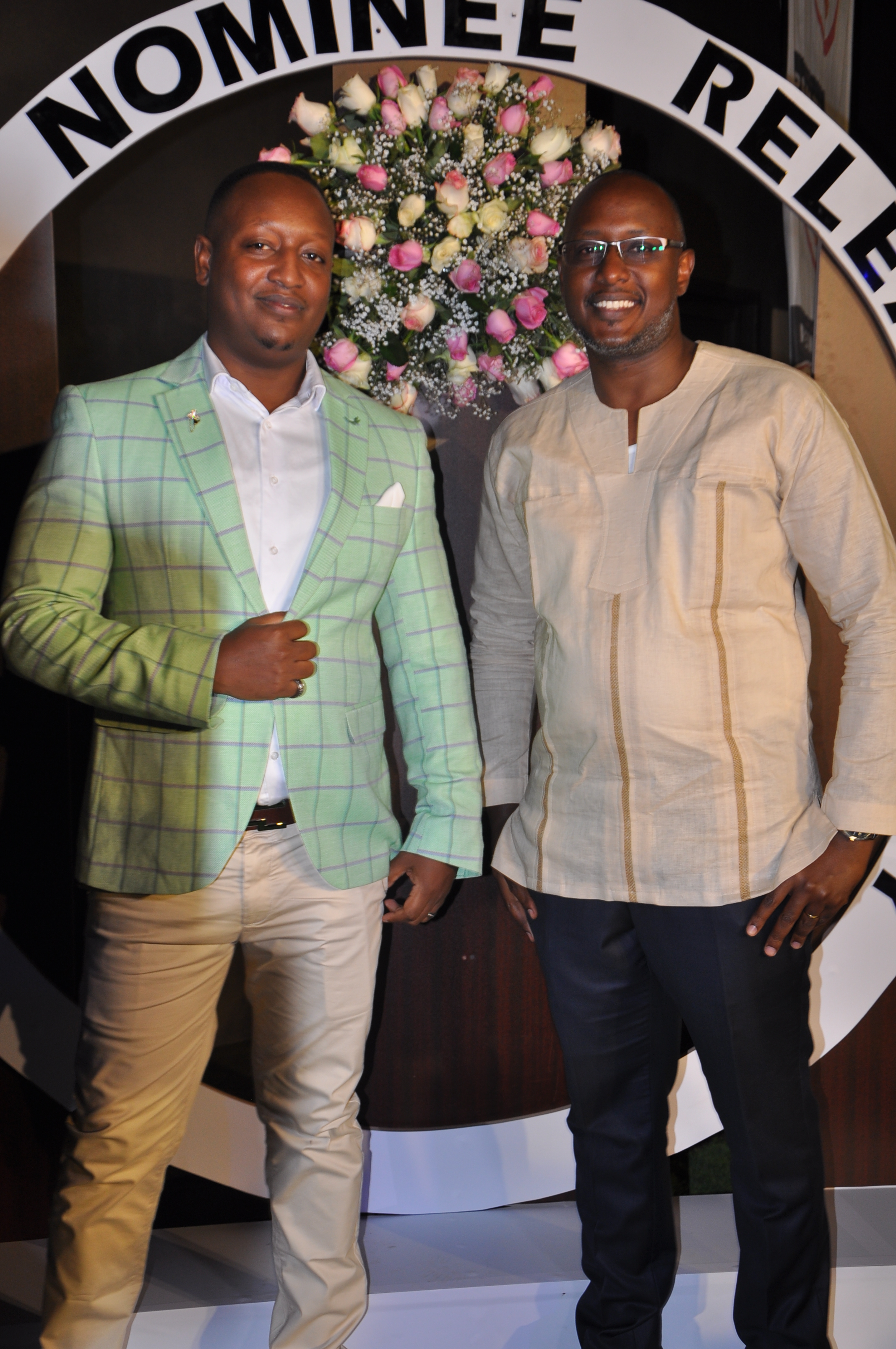 A host of top-notch players in the local fashion industry were on Saturday nominated in different categories for the upcoming Abryanz Style and Fashion Awards slated for December 7, 2018.
The nominees were revealed at the first-ever fashionpreneur summit that was held at Skyz Hotel, in Kampala.
The summit focused on the role of fashion and the creative industry in shaping the future of the country's economy giving guests an insight into the immense opportunities that the industry has to offer and how the youth can make use of such opportunities to create a livelihood for themselves.
Renowned South African designer David Tlale, who shared with the audience a variety of ideas as well as advice from personal experience on how one can use their passion for fashion to start projects and monetize them was the guest speaker.
Also among the speakers was celebrated radio presenter and news anchor Flavia Tumusiime, fashion designer Santa Anzo, make-up guru Mona Umutoni as well as commercial law expert Bernard Mukasa who gave participants tips on the legal processes involved in registering, growing and protecting a business/brand.
Under the theme 'Fashion is Power', the ASFAs 2018 yet another end of year event to look forward to.
The nominees are:
CATEGORY
NAMES
FASHION DESIGNER OF THE YEAR
Eguana
Sham Tyra
Joe Malaika
Anitah Beryl
Stella Atal
MODEL OF THE YEAR
Anyon Ansola
Paul Mwesigwa
Aliet Sarah
Aketch Joy Winnie
Ayak Veronica
MAKEUP ARTIST OF THE YEAR
Beats By Derek
Danyel on the brushes
Nahya Glam
Imani Makeup
Saida Beauty
FASHION STYLIST OF THE YEAR
Mavo Kampala
Tazibone Solomon
Glitz by Nalu
Kaijuka Abbas
Sam Kikumba
FASHION PHOTOGRAPHER OF THE YEAR
Papa Shot it
Oscar Ntege
Bwire Mark
Fred Bugembe
Daville
HAIR STYLIST OF THE YEAR
Mart Barber
Gray Cee Hairz
HairByZiiwa
Maureen Nambusi
Jeff Jingo
MOST STYLISH ARTIST ( MALE)
Fik Fameika
APass
Exodus
Eddy Kenzo
Beenie Gunter
MOST STYLISH ARTIST (FEMALE)
Vinka
Spice Diana
Nina Roz
Lydia Jazmine
Angelina
FASHIONISTA OF THE YEAR( MALE)
Brandon Brandon
Sir Owen Dapper
Zipper Atafo
Lord Sanie
Abdul Spot
FASHIONISTA OF THE YEAR
Aaron Hilson
Meg Lusembo
Kasirye Hauer
Udy The Gemini
FASHION WRITER OF THE YEAR
Gloria Haguma
Esther Oluka
Nasif Nyiiro Nkoobe
Edward Nimusiima
Siima Sabiiti
FASHIONABLE MUSIC VIDEO OF THE YEAR
FINALLY BY GEOSTEADY
VERY WELL BY KING SAHA, SLICK STUART AND ROJA
CHIPS NA KETCHUP BY VINKA
MUMMY YO BY SHEBA
MUJJE BY GNL ZAMBA
MOST STYLISH FEMALE CELEBRITY OF THE YEAR
Sheila Gashumba
Rachel K
Judith Heard
Judithiana
Sue Ochola Deroy