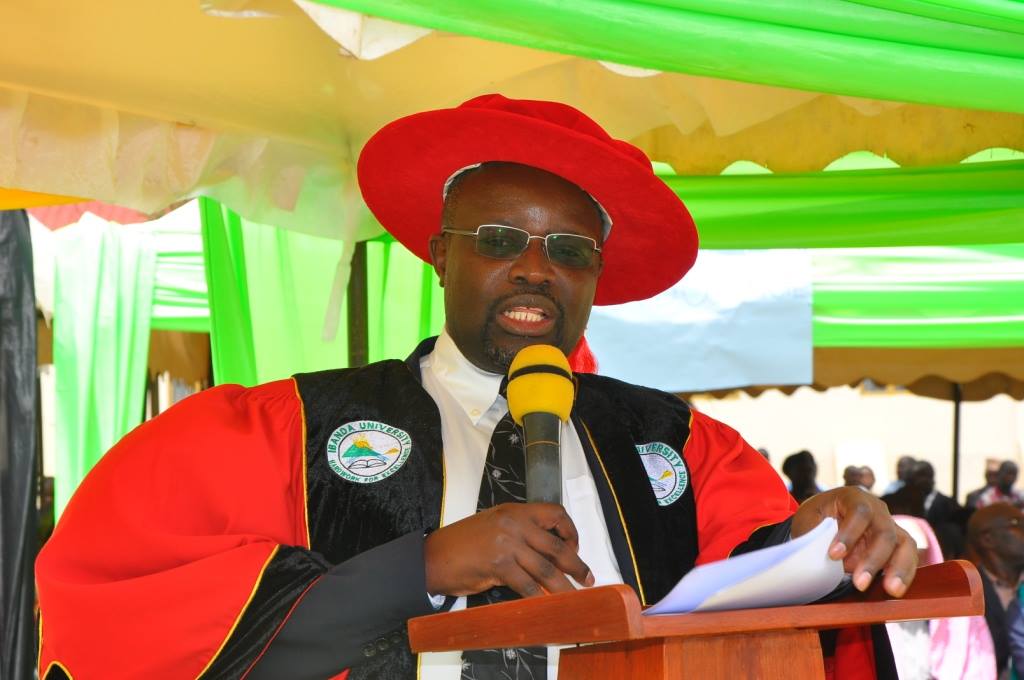 After a series of failed attempts to meet President Yoweri Museveni over the appointment of Prof. Juma Waswa Balunywa as the Principal of Makerere University Business School (MUBS), former presidential candidate, Prof. Venansius Baryamureeba finally got his audience.
The head of the MUBS Council at the time, Baryamureeba who had previously lost the Makerere University Vice Chancellor race wanted to inform the president that Balunywa was "no longer fit' to hold the office.
Although the president shunned Barya's facebook rants and ordered his wife Janet, the education minister to re-appoint Balunywa, he also gave the UTAMU boss – who was subsequently (in August) voted out of the MUBS Council – the ear he always desired to whisper in.
The result was complete gibberish to the opposition politics of Uganda as Baryamureeba, while addressing people at a recent graduation ceremony in his home district of Ibanda. He intimated that "God" has asked him to join the ruling National Resistance Movement (NRM).
"I have been having a close discussion with my God for the last two years and we have agreed that I should join NRM as my political party," he said during Ibanda University's graduation ceremony.
When contacted for a comment, Baryamureeba told Matooke Republic that he realised that the opposition in Uganda "does not have direction" and he decided to jump the ship before it sank like the Titanic.
"I simply saw no future in the weakening opposition political parties in the country. Joining NRM is a personal conviction and we should give people the benefit of doubt. I'm going to make a major contribution to the party, just wait and see," he dared.
Opposition politicians have however not taken Baryamureeba's switch lightly although most say they are not entirely surprised.
But Barya is not caring. He says the NRM is going to be in power for the next 30 years and is keen on making a contribution to it.
"The party I'm joining is going to be in power for the next 30 years. NRM is the only party with a national character. I'm going to be there permanently and help reform it," he added.