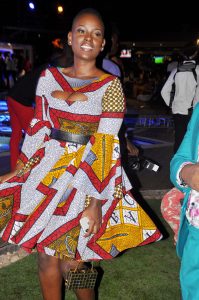 In March this year, NTV style project's Bettinah Tianah posted that she had been conned a whopping Shs2.8m for a pair of fake shoes.
She was given Balemcyiaga instead of a Balenciaga shoe. Today morning while
appearing on Galaxy FM Morning Saga show, the fashion critic revealed why she invests a lot in herself.
"I don't buy expensive attires or accessories to show off. The expensive items ease my work hence helping me make more money," Bettinah stated.
According to Bettinah, slaying on social media comes at a cost but it must have an economic purpose like exposing you to land deals.
"All along have been investing in myself and now my brand is big that's why a digital influencer. Individual and companies now pay me per post to wear their brands," she explained.
The former Be My Date presenter is current in preparations for her new initiative "Meet and Greet" slated for November 10 and she will be fundraising for the Smart Girls Foundation.