Oxfam Executive Director, Winnie Byanyima is now a bedfellow with controversy. In a largely conversative Uganda, she is no stranger to stirring debate when she speaks her mind.
From being an open supporter for gay rights to advocating that women stop kneeling for men, Winnie Byanyima is not done with the traditional patriarchal society that she hails from.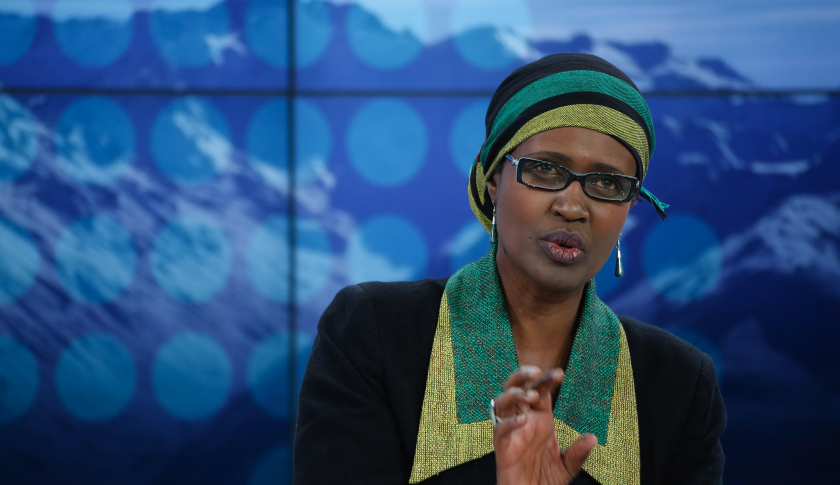 In a recent address, President Yoweri Museveni hailed the First Lady for saving him from kitchen duties stating that he has never cooked since they got married. Well, this did not go well with Winnie Byanyima. The wife to Forum for Democratic Change founder Kizza Besigye says cooking is not a woman's job.
"I'm disappointed by this statement from President Museveni, cooking isn't a woman's job. It's a life skill. All people- men & women should cook. When cooking, cleaning & other domestic chores are left to women, they are denied an equal chance to raise incomes or to be politically active", she tweeted.
Hmm!