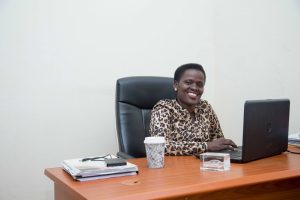 Doctors from Kokilaben Dhirubhai Ambani Hospital, one of India's top 10 hospitals are in Uganda for a two-day health camp focusing on Pediatric Cardiology, Cancer and Orthopedics.
The camp is organised by MagnusMedi, a global medical value travel facilitator and will take place from 15th to 16th November 2018 between 8:30 am- 5:30 pm at the Le Memorial Hospital, off the Munyonyo-Kajjansi portion of the Entebbe Expressway.
Judith Komuhangi Sheenah, the MagnusMedia Uganda Country Manager, the camp will offer services such as free consultations on all types of cancer, heart problems for children as well as bone, muscles and spine related conditions and complaints.
The Indian delegation of Doctors will be led by Dr Suresh Rao, a renowned cardiologist and former President of the Indian Association of Cardiovascular and Thoracic Surgeons (2015-16) as well as a former President, Paediatric Cardiac Society of India (2009-11).
Other doctors are Dr Imran Nisar Shaikh a Consultant in Medical Oncology and Dr Abhijit Pawar an Orthopedics, & Advanced Spine Surgeon.
"Our choice of doctors was informed by the level of need in the country. 33% of all deaths in Uganda are caused by Non-Communicable Diseases while 13% are due to accident-related injuries. Of the NCD related deaths, 10% is due to cardiovascular diseases and 9% is due to cancers," Komuhangi says.