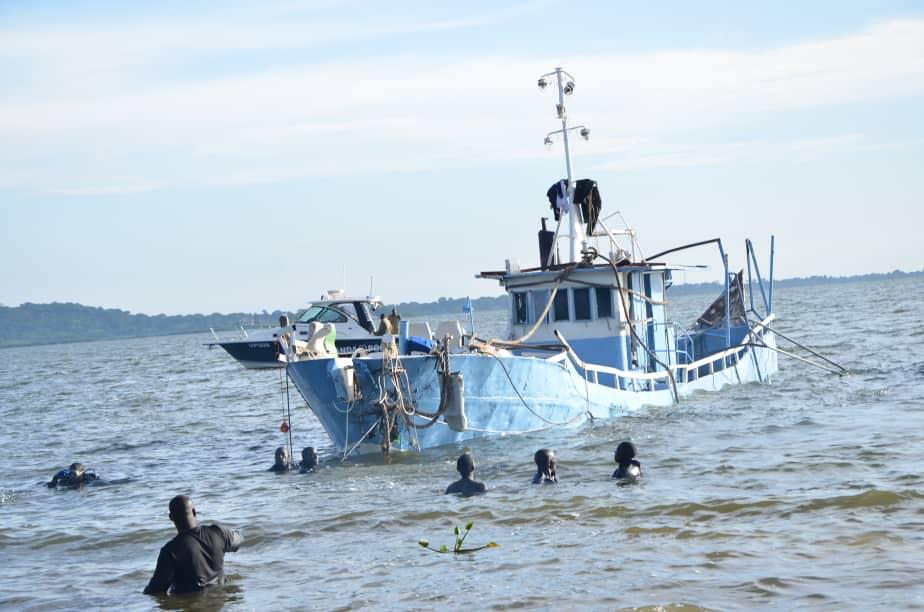 Ugandans move on too fast! It's hard to catch up with Ugandans fleeing away after hitting the optimum emotional pitch! So after grieving for about two weeks, Ugandans have found something to joke about! 'Balance the boat', slang derived from narratives of the Lake Victoria boat cruise accident is the new hit in town.
For starters, according to survivors, when the ill-fated MV Templar stated leaking, the boat skipper cautioned the revellers; "Balance the boat", he announced on a loudspeaker on several occasions.
The main was to have revellers distributing their weight over the vessel so that it could withstand a strong wave that heading towards the shores. However, with music blaring away and the taste of the bitter too hard to ignore with others drunk or staggering his plea of caution fell on deaf ears. They did not 'balance the boat' and the wave tossed them into to the lake as the boat sunk.
So how does 'balance the boat,' a phrase from a rather unfortunate incident find its way in popular speak? Perhaps in a way to raise curiosity, 'balance the boat' at the moment has several meanings and largely depends on the context of the user.
At a recent comedy event, comedian Napoleone Emma used the phrase while advising couples on matters sex.
"You have to balance the boat when you are digging the garden", he stated. This was after some revellers warned to 'balance the stage' after they noticed that the rickety stage was rather unstable.
In other terms, people are using the phrase as a subject of striking debate between different alternatives.
Slangs like fads come and go. For now, 'balance the boat' has docked in our dictionary!