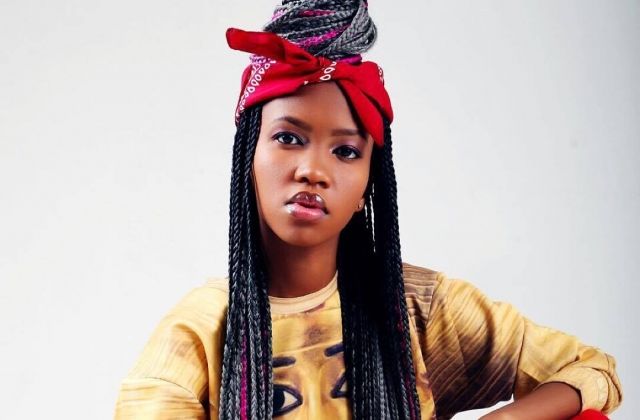 What inspired you to start up Baller's party?

Sheilah: Well, the year has been good to be honest and I have been balling all year so my team and I thought about doing a Baller's Party to end the year with a different club lifestyle party.

Is it going to be an annual event?

Sheilah: Twice a year; (Easter and Christmas).

Are you trying to bring back Zari's White Party legacy in form of the Baller's party?

Sheilah: Not at all! I respect and love Zari but Baller's Party is a different concept. The event is going to be different.

Like I said It's a different lifestyle we want to introduce to ballers and Kampala Party People, during the event the music won't be the usual music played in clubs, the bottle service will be different and lots of other things. Those who will attend will tell you more about what they will have seen.

Why did you choose Navy Kenzo?

Sheilah: Well, first of all, they are personal friends of mine and so are their managers. We met at MTV awards Africa 2016. This year has been amazing to them. The music is doing great in Uganda and I'm sure you agree with me. I did a poll around the DJs because I know they know what people love more than me and I zeroed down on Navy Kenzo. I don't regret my choice.

A lot has been said about you and your Father Frank Gashumba not being in good terms. Is it true the two of you are fighting?

Sheilah: Fighting?? Lol!! Not at all social media has a lot going on. My father and I are cool and we will always be. People keep on assuming maybe because I'm not the type to always come out to clear things.

Are you now residing at Pearl of Africa Hotel?

Sheilah: Well, it's just a hotel like any other. I can decide to check into my hotel any time I want if I want to have my own space but am not fully residing at Pearl of Africa.

What's your secret? How have you managed to stay relevant in this competitive industry?

Sheilah: To be honest, I take each step as it is, most people rush and fall. Before I do something I have to envision it for a couple of years. Most people think about something and do it the next day then fail. I'm different.

I study the Ugandan market, find out what is missing or what people like and give them exactly that. You have to be smart and in between these years, I have met people out of Uganda who know more than me. I had to take notes. Every day is a learning lesson for me in this industry.

What's your relationship with 'God's plan'?

Sheilah: Lol!! But God's plan is a song? Is there a person called God's plan? I know the song by Drake.

Yes, there's a person called God's plan who has been linked to you.

Sheilah: Okay, let me inform those who didn't know that God's plan is a song, not a person.

What's your take on your former colleagues that have been snatched by NBS. Have you been approached by it yet?

Sheilah: Well, to be honest, I wish everyone the best and everyone is entitled to their decisions as long as they favour them. I am with NTV.

You have been on NTV for a long time doing the same. What's your next plan?

Sheilah: I love THE BEAT and THE STYLE PROJECT. NTV is Family. The rest I will announce.
What's your take on the political state of the country, Bobi Wine and People Power?
Sheilah: To be honest, am in my own bubble and politics is not among my problems but I love Bobi wine and respect him more so Barbie is a strong woman, I love her.

What should we expect from Gash Glam? What's your client target? Gash Glam opening is in January. Expect the best; anyone who wants to be stylish is my client.
What's your message to all the girls that look up to you?

Sheilah: Nothing as beautiful as following your dreams but carry your smart head with you. Live life but responsibly. The world is big enough for all of us to win.