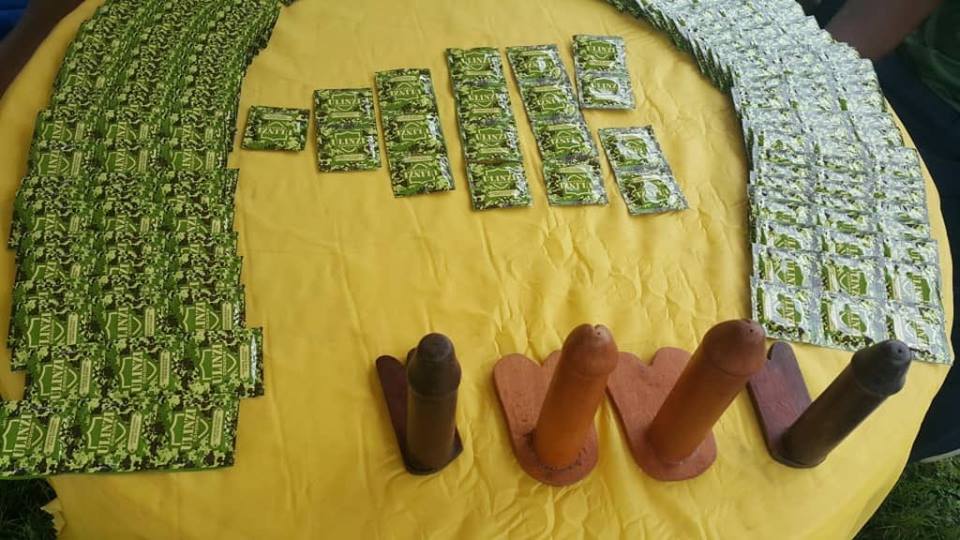 With the festive season around the corner, the Ministry of Health has predicted a condom crisis in light of the merrymaking that has come to characterise such times.
According to an article in one of the dailies, condom dispensers in
different health centres of Masaka, Rakai, Kyotera, Ssembabule,
Lyantonde, Lwengo, Kalungu, Bukomansimbi, Kalangala plus Mpigi,
Gomba and Butambala are empty.
The condom crisis is said to be connected to the Uganda Health Marketing Group (UHMG), a supplier of the several health products falling out with the government in July this year.
According to Vastha Kibirige, the National Coordinator, Condom Desk in the Ministry of Health, 30 million condoms have been stocked though they are still being tested by the Joint Medical Council (JMS).

"We have received concerns from different health departments especially upcountry. But we intend to distribute 20 million condoms in three weeks and 10 million later," Kibirige added.
"I am sure we will address the concern since we just launched army condoms (Ulinzi) for UPDF soldiers in October," she added.