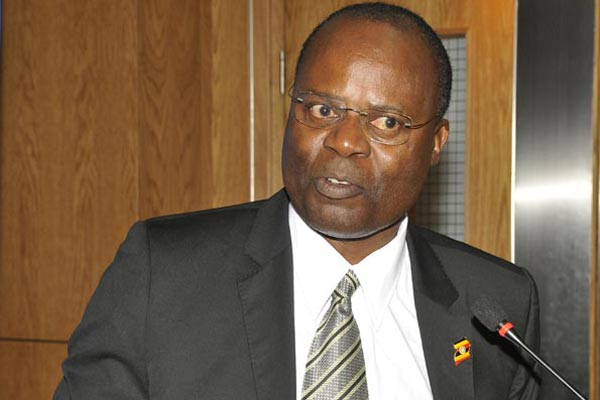 As the probe into Bank of Uganda's closure of seven commercial banks goes on, whistle blowers are also divulging information to the IGG's office about the wealth of BoU senior officials.
This information could lend credence to the Auditor General's report into the closure and sale of the banks that Parliament's Committee on Commissions, Statutory Authorities, State Enterprises (COSASE) is using as a basis to probe BoU officials. The AG's report released in September this year points at several anomalies and indicates possible corruption among BoU top dogs and the beneficiaries of their dealings in regards to these banks.
Former BoU Executive Director in Charge of Commercial Bank supervision Justine Bagyenda is one of the officials in the centre of the storm after many of the anomalies have been linked to her. Before this probe, she was being investigated by the IGG's office for illicit enrichment after whistle blowers revealed that she has over Shs19b on her accounts on top of several prime properties.
Now Deputy Governor Louis Kakende's name has also cropped up as a person of interest for investigation by the IGG's office after whistle blowers revealed that he smartly transferred 12 properties to one Moses Musiitwa who is said to be his driver in a bid to conceal wealth.
The Leadership Code Act stipulates that leaders must declare their wealth to the IGG's office and to beat this loophole that would surely have brought him down as he is eyeing the governor's office, his undeclared wealth was transferred to a close person.This couldn't have been his wife or child as this information is required by the IGG.
The said properties are on Block 314, Plots 6091-6101 in  Busiro County., with the actual location in Buloba. What is more interesting is that the transfer records indicate they were sold for a consideration of Shs3m. 
MP Otto says he is in possession of 72 properties belonging to Kasekende
Meanwhile, during the COSASE probe in Parliament this Thursday, MP Odonga Otto said he is in possession of documents indicating that Kasekende owns 72 properties.
COSASE Chairman Abdu Katuntu proposed that a team of three members be constituted to peruse through the documents before they are tabled before Parliament.
Odonga Otto protested saying it was that there was no reason why Parliament shouldn't receive documents that whistle blowers have already made available to the IGG's office.