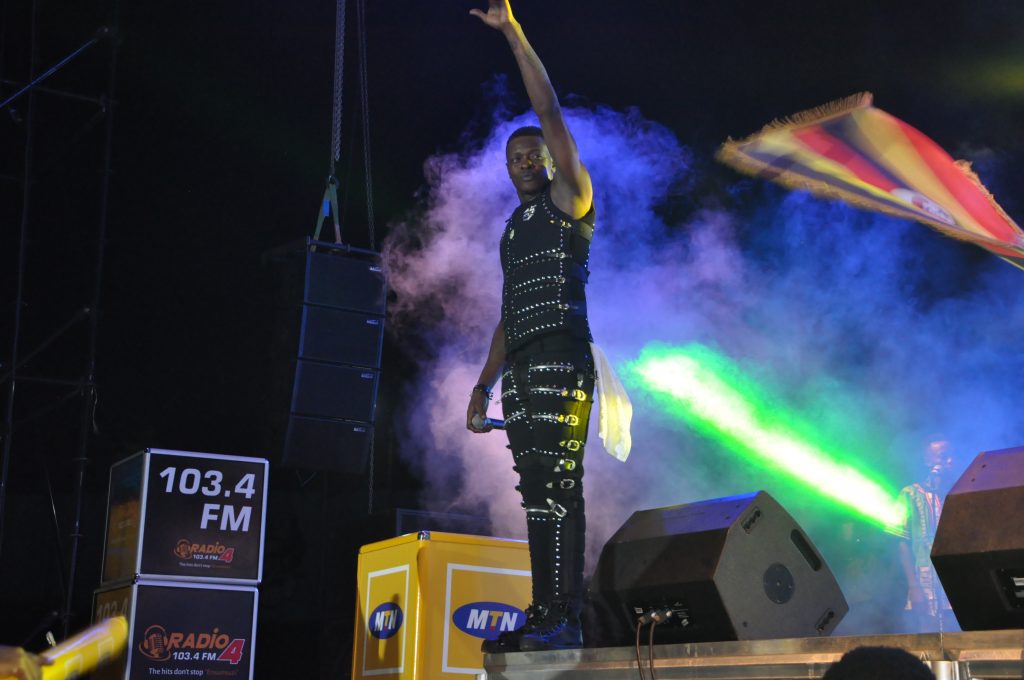 Well, if Fik Fameica hears this, his heart will be at peace. Musical Legend, Jose Chameleone has named the youngster alongside Swangz Avenue's sensation, Vinka as his top musicians of 2018.
The music icon who recently celebrated 20 years in the music industry urged Ugandans to support their own talent instead of international musicians who he says come here to "make noise".
The Saba Saba king was apparently referring to Maleek Berry who graced the recently concluded Blankets and Wine. 
During in an interview on NBS TV's After 5 programme, Chameleone said Fameica is a good artiste with good music telling off Ugandans to stop the "bad manners" of not attending musicians' concerts when they love their music. He made the comments after the attendance of Fameica's "My Journey" concert left a lot to be desired.
Among his favourite musicians of the year was A Pass although Chameleone quickly added that the singer's problem is his "big mouth."
"A Pass has good music but the problem is that he talks a lot," the Leone Island boss said.