2018 will go down in history as the year Bank of Uganda was exposed as another corrupt Ugandan institution thanks to Parliament.
At the centre of this expose is Abdu Katuntu the outgoing Chairman of Parliament's Committee on Commissions, Statutory Authorities and State Enterprises.
Katuntu led the probe into BoU's closure and sale of seven commercial banks following an Auditor General report that pointed and possible corruption among BoU officials and beneficiaries of the takeovers.
The banks include Teefe bank, International Credit bank ltd, Greenland bank, The Cooperative bank, National Bank of Commerce, Global Trust bank, and Crane bank.
As the probe was widely covered by the media and broadcast live on TV stations, the country was dumbfounded to learn that some banks were sold via mobile phone, using archaic laws and passing on "confidential information to would be buyers. In the case of Crane Bank, Shs478b was spent by BoU to keep the bank operational for three months before it was taken over by DFCU Bank. The same bank needed a capitalisation of Shs157b.
The BoU officials were saved from the grilling by the festive season break and now another technicality. The Cosase Chairman Katuntu's tenure expires on January 13 2019, but the leader of Parliament, Speaker Rebecca Kadaga advised that Katuntu continue his tenure in January to wind up the BoU probe because he is a technically knowledgeable man who has been at the centre of probe.
"I'm writing to the Leader of Opposition to agree that we change those committees on the 20th day of February 2019 to give them time to close that matter because the inquiry has reached critical stage of the investigations, and changing leadership now may jeopardise effective conclusion of this inquiry." Kadaga told Parliament as they wound up business for the festive season break on December 21.
The Leader of the Opposition in Parliament Ms Betty Aol Ochan has however rejected Kadaga's proposal to continue Katuntu's tenure calling "ill-perceived, wrong and selfish."
But behind the scenes it is known that Katuntu fell out of favour with the current FDC fold which happens to be his political party. When FDC Presidnet Patrick Oboi Amuriat removed Winnie Kiiza from the position of Leader of Opposition and appointed Aol, he was cleaning house to have friendlier forces in key positions and Katuntu was also replaced with Kawempe South MP Mubarak Munyagwa.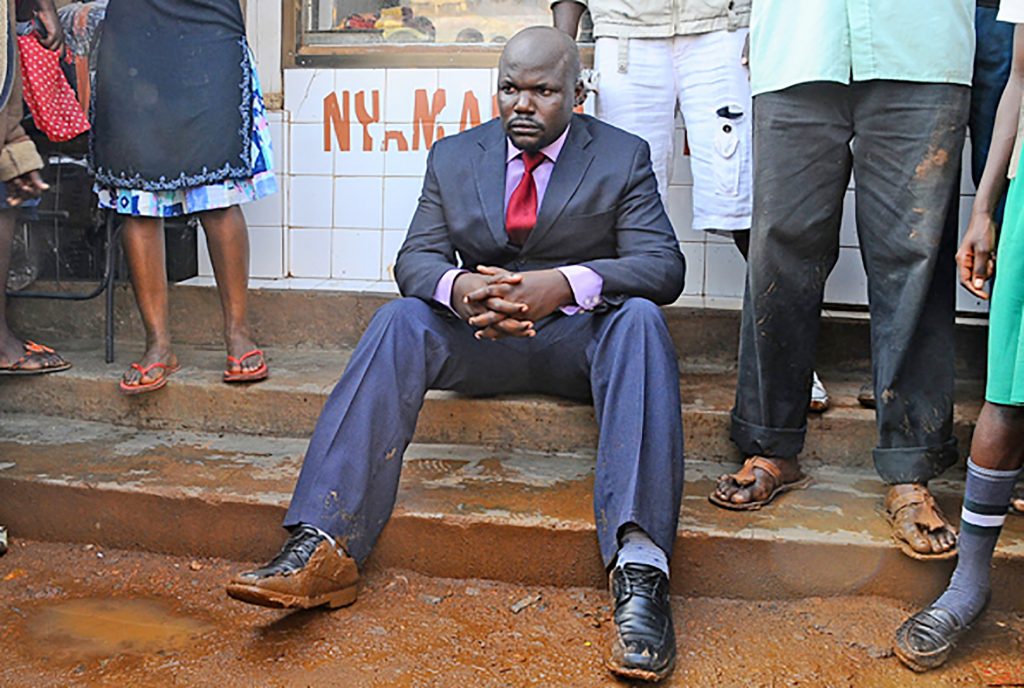 Is Munyagwa the man for the job?
Part of the scepticism that could have led to Kadaga advising the that Katuntu and his team wind up their probe is the calibre of the man that has been proposed to replace Katuntu. Parliament has MPs with good heads on their shoulders and others who are looked at as comedians, MPs who made it to Parliament thanks to theatrics in their constituencies as opposed to articulating issues of national concern. Unfortunately, Munyagwa is currently perceived as a political comedian whose views are a preserve of NTV's comic news parody programme Zungulu where his theatrics are a main stay. Basically he is the man to give people a good laugh.
To make matters worse, Munyagwa hasn't been attending the BoU proceedings which makes him the wrong candidate to bring the probe which is at a critical stage to logical conclusion.
It's no wonder some sections of the public are perceiving this as a card the BoU "mafia" are using to get away scot-free.