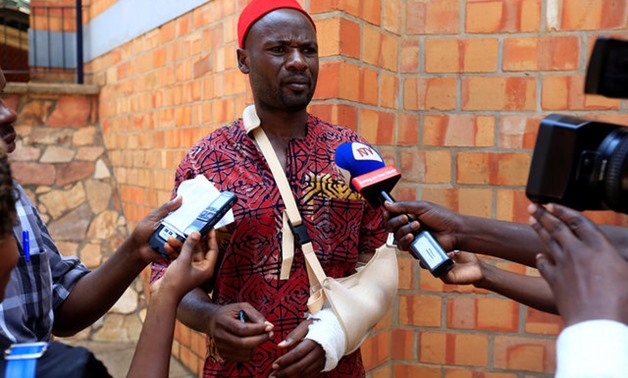 The year 2019 has kicked off in style on the political side of things. Controversial Kasambya Member of Parliament, Gaffa Mbwatekamwa has announced that he will not seek re-election come 2021 when the general elections are slated to happen.

Gaffa who is in his first term in Parliament says he cannot 'rot' with National Resistance Movement (NRM) the party to which belongs and now accuses of masterminding all sorts of 'fake' decision making on the floor of Parliament.
"Though in parliament we actively debate and make resolutions, the government has continued to keep a deaf ear. We have tried to save NRM from rotting but all is in vain. I cannot rot with it," the legislator said.

It should be noted that the MP was not at good terms with his party after his decision not to vote for the Constitutional Amendment to remove the Age Limit landed him in the 'rebel' books of the party.
Mbwatekamwa has revealed that his decision not to return to the polls was very easy and that he has already urged his voters to immediately start on the succession search.
"Its high time for the people of Kasambya to start looking for a competent successor come 2021. I have declared early enough so that leaders in the region can do early preparations. I feel I cannot make any more useful contribution to national politics as a legislator," he stated.