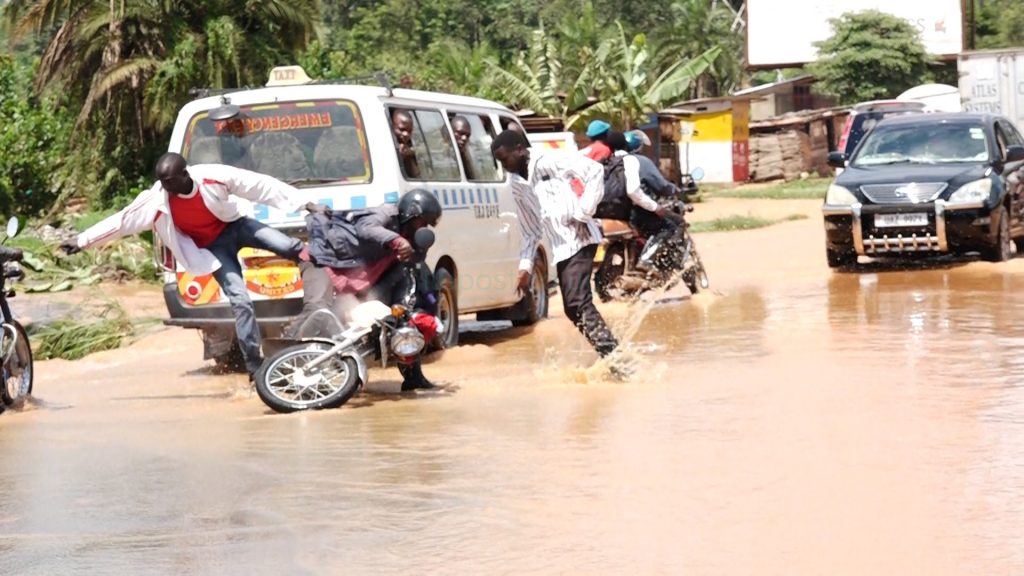 Three days into the New Year, the most predicted incident besides dry pockets is the long dry spell. However, though the majority will be cursing the heated spell, Kampala City Council Authority (KCCA) will look at it as a blessing in disguise by embarking on fixing the infamous flooding troubles that come with the later months of heavy downpours.
Currently, the only complains one will hear from the city dwellers are jam, dust, noise, inadequate water among others but it only takes less than 10 minutes of a semi-heavy downpour for Kampala to get messy.
Worst case scenario is when the water cuts off several roads such Lugogo Mall, Jinja Road at Kyambogo, Yard Junction near Electoral Commission and various access roads to the Industrial Area.
With such huge amounts of water flowing, sewage is let go creating a disturbing stench around the City Centre.
"One day I took a boda to get to work and people asked me if I was coming from the garden. I had mud all over me, I was dripping wet, cold and honestly felt sick," recalls Irene Kyomugisha, who works with the Audit firm, Ernest and Young.
Finding the water on the road is one story but the water finding you in your bed is a disaster only slum dwellers in Bwaise, Kawempe and other areas can narrate. Lying above the northern by-pass drainage channel, there is nothing more detested in Bwaise than a cloud forming in the sky. Children sit upon the decker beds as they watch their clothes, utensils and other household items floating away.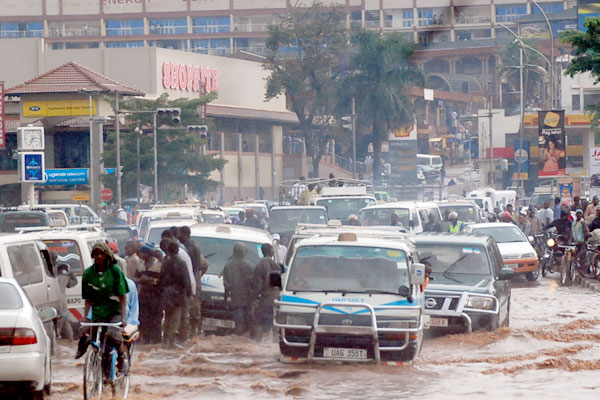 When it catches them by surprise during the night, they use basins, saucepans to empty the houses so as to get a little sleep – at least until the sun comes out.
"I have lived in this place for one decade now and this is how the situation has been like despite pledges by authorities to improve the situation. It becomes worse when water spills in the house, leaving us stranded the whole night," says Shadia Nantumbwe.
Other city suburbs that are prone to flooding are Kasubi, Katanga, Kisenyi, Nalukolongo, Kabuusu, Katwe, Namungoona, and Kinawataka among others.
However, in above areas when it rains it turn out to be 'happy hours' for some youths who earn money by lifting residents cross flooded roads.
Power black-out is the other that comes when floods hit. Besides polls falling down, UMEME deliberately turns off the supply to minimize damages, thunderstorm and short circuits.
Traffic jam is an obvious case when it rains. The slowdowns are all over the city roads both main and short-cuts. A journey from the city outskirts to town, which would ordinarily take 20 minutes, instead takes over 2 hours. Such rising traffic jam causes impatience amongst drivers who decide to overtake or not follow road signs hence causing accidents.
Last year, the Uganda Police released a report that showed Uganda topped all Great Lakes Region countries in registering highest number of road accidents amounting to 19,528 causalities.
Poor weather conditions that make the roads slippery was part of listed cause of the accidents. The Kampala Capital City Authority (KCCA) itself seems overpowered by the growing construction of new buildings and factories in water belts and drainage channels.
According to Dr Najib Lukooya Bateganya, the KCCA director for environment and sanitation, Ugandans have failed to comply with the Authority's regulations and this has partly escalated the flooding problem in the city.
"Currently, many factories and houses have been built in wetlands despite the existing law because some developers wield much influence and are connected to the powers that be," he said.
Bateganya adds that the public has always let down KCCA in its bid to fight flooding because they dump waste in the drainages, which triggers backflow of water.
"That has been our biggest challenge as authorities because the public hasn't complied with regulations. For instance, when you walk around, you will see plastics and other waste dumped in drainages, which is very absurd," he said.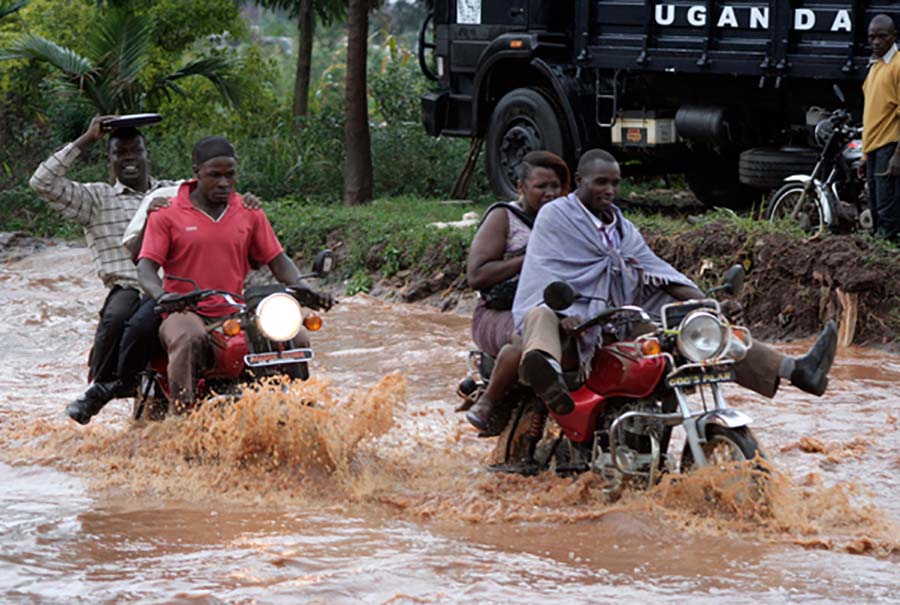 Ray of Hope
Incoming though on a temporary basis, KCCA Executive Director, Eng. Andrew Kitaka, has outlines his short term plan and waste management which causes flooding is one of them.
In the first next three to six months of his tenure, he said he will be working on roads,  street lighting, waste management, revenue administration and economic empowerment of the City.
These are the areas that a Matooke Republic survey conducted from December 19 to 22nd also found as the key areas at the city residents wanted fixed by the new ED who took over from Jennifer Musisi on December 15.