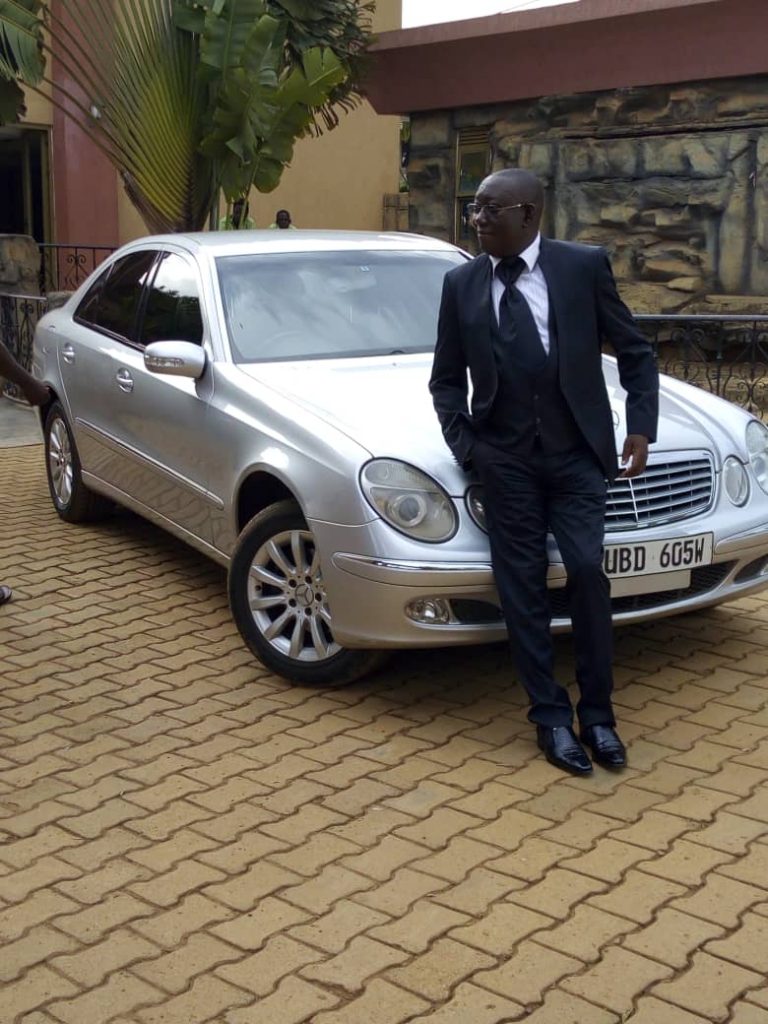 In the corridors of Parliament, Lubaga South MP, Kato Lubwama walks with his charm. If he is not cracking the ribs of fellow legislators in a corner, then he is giving comic interviews to the media.
What is for certain is that Kato Lubwama – unlike Robert Kyagulanyi of Kyadondo East – did not have to separate his humorous self from the politician. When it comes to cracking jokes even in serious business, he is 'double trouble'.
Earlier this week, Lubwama announced that he had stopped giving media interviews in English arguing that he is not in the business of promoting a foreign language on home soil.
Although most have argued that he took the decision because his own command of the language is lacking, the legislator seemed to have his grammar in check when Matooke Republic met him for this article.
In his usual bragant self, Lubwama said that he had seen it all in Uganda. With a career in creative arts that spans two decades and now three years in Parliament, Lubwama says there is nothing left for him to die for.
"I am an artiste, I am now an MP, I have worked on several projects that even if I don't come back to Parliament, I can survive," the MP said.
Unlike his colleagues who are surviving on huge debts and others, who despite earning hefty incomes are grassing outside Parliament, Lubwama says that he has made enough money in his life to last him a lifetime.
"I have made enough. This can feed my children until I retire from this life. Some MPs don't know how to plan financially and they use a lot of money to get votes. But for me, I used less than shs20m to win my MP seat in Lubaga. I have no pressure," he said.
Slapping on TV set
Despite his struggles to rebrand himself, Lubwama says he is angered by several people who judge him at every opportunity they get. And when his adrenaline runs high, the MP translates his anger into "purposeful" action.
According to Lubwama, this is what happened on December 21, 2018 when he slapped fellow panelist and music promoter, Andrew Bajjo on Spark TV's music programme, Koona hosted by Miles Rwamiti.
"We were discussing serious things and the man kept on talking about my English, abusing me and insulting me and my reflex sent a slap in his direction. I'm not sure if it actually caught him because he would have fallen," he said.
Lubwama is sure as they come that the people of Lubaga South will vote him into the 11th Parliament in 2021 but is worry of the rising People Power influence in Kampala that, he says, will threaten the traditional opposition in the Central Region.
Shadow Cabinet nod
Quite the outstanding character that he is, Lubwama caught the eye of the new Leader of Opposition, Betty Ochan. In her recently announced Shadow Cabinet, Lubwama's name made a surprise appearance as the Minister of
Culture and Performing Arts.
To Lubwama, his appointment was a testimony that he still got the groove in art. In fact, the MP says he has several creative arts projects on-going that will soon air on local television.
"I owe everything I have to art. It is mainly because of art that I am known to majority of you. My being in Parliament and Shadow Minister of Culture is because of art. I'll always be an artiste till death separates us," he added.
Lubwama says that his plan this year is to push Parliament and the Uganda Communications Commission (UCC) to implement the 70% local content directive on local television in order to promote creative works by Ugandans and to give Ugandans content the mileage it needs to make it big.