Will this Ugandan heavyweight boxer, Shafik Kiwanuka, overshadow than Anthony Joshua?
Shafik 'Killing Machine' Kiwanuka is the latest Ugandan heavyweight boxer to quit the amateur ranks and turn professional, after he signed a five-year sponsorship deal with Big Strikers International  yesterday. The five years' sponsorshipwill see Kiwanuka pocket Shs100m, Shs20m per year.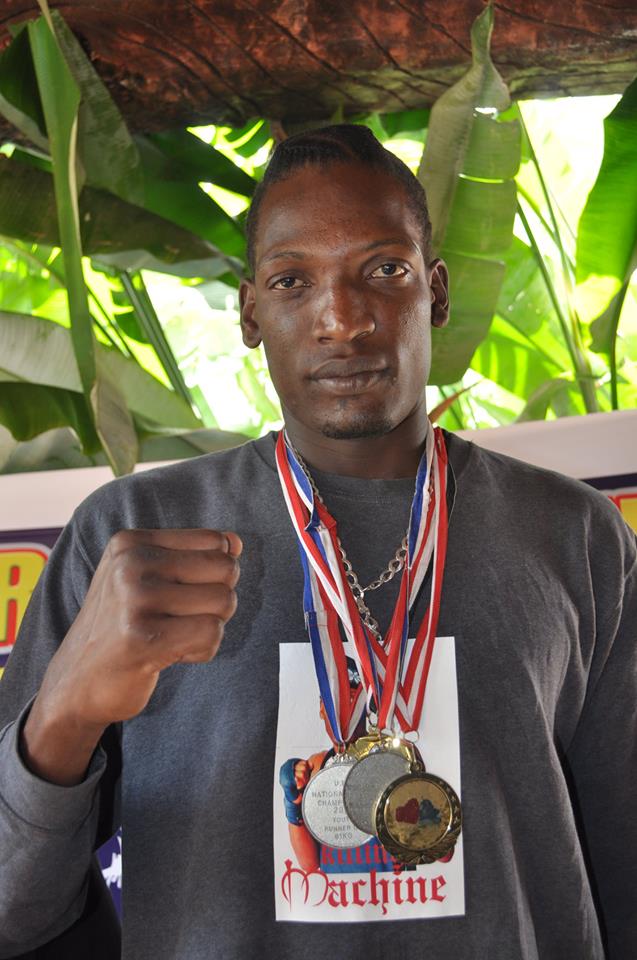 What, however, most intrigued the people who attended Shafik's unveiling by Big Strikers yesterday were the statements by Big Strikers Chairman Sam Buchanan, to the effect that Shafik Kiwanuka is a better fighter than the reigning World Heavyweight Champion of the world, Anthony Joshua. Many people were left wondering whether Buchanan was only cracking a joke or was serious, but the Big Strikers Chairman was very serious-faced as he made his statements.
"This signing ceremony with Shafiq Kiwanuka is to notify the public that Big Strikers International officially owns the boxer, that we shall look after him and manage all his fights because he is already the best fighter in the world. He is a nice guy, he listens to advice and always willing to learn. This is his time to turn professional and he is going to put Anthony Joshua in the shadows. his is however work in progress. He still has a lot to perfect. Professional boxing is different from amateur. He will one day fight and beat Anthony Joshua" Buchanan said.
Kiwanuka on his part also vowed not to disappoint, saying: "I am motivated and ready to battle. I am the Killing machine and ready to destroy many in my midst. This is indeed our time to shine."Kiwanuka's maiden professional fight comes on March 22 against Kenyan Obadiah Mwangi at the Lugogo Arena.