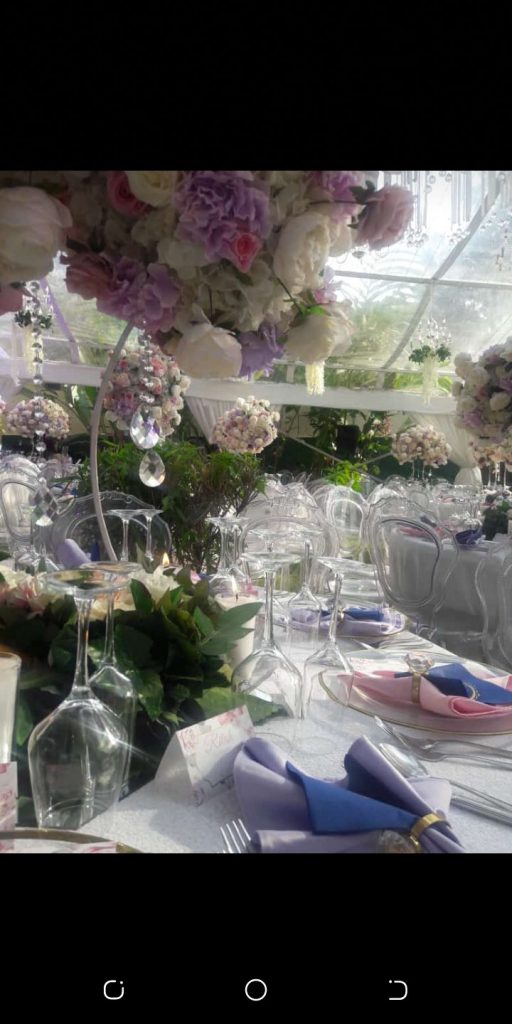 For those who happen to have it, money knows no season. As parents are busy looking for school fees and whining about the long January brokenness, a South Sudanese couple has been obscenely spending on their nuptials right on Ugandan soil, in so incredible a manner it would make SK Mbuga's 2016 glitzy wedding seem like a small birthday party.
Simon Duku Micheal, whom President Salva Kiir appointed South Sudanese Ambassador to Uganda in July 2017, married President Kiir's Personal Assistant, Rita, in a week-long celebration that culminated with the vows and reception right on Ugandan soil last week.
The wedding, which has been the talk of social media, saw the South Sudanese couple hire three conference halls at Serena Hotel for a week, where over five days they held such different events as the stag party and the bridal shower before culminating in the finale on Saturday.
Reportedly, the esoteric decoration of the venue alone cost a whole 200million shilling through the week. Then talk of accommodating a great number of guests at Serena Hotel through the weeklong celebration, not to mention the couple and their entourage's expensive garments.
Below we take you through a pictorial story of the wedding.