Controversial UPDF general and historical, Maj. Gen. Kasirye Ggwanga is under Police investigation, according to Kampala Metropolitan Police spokesperson Patrick Onyango, after the general allegedly shot at singer Catherine Kusasira's car in Makindye yesterday evening. Apparently, Kasirye shot at the singer's car after he had a verbal exchange with the singer's aides who were driving it at the time.
We have learnt that trouble started when, some minutes to 10.pm, Kasirye Ggwanga happened to park his car by the roadside, not far from singer Kusasira's car which had also been parked nearby.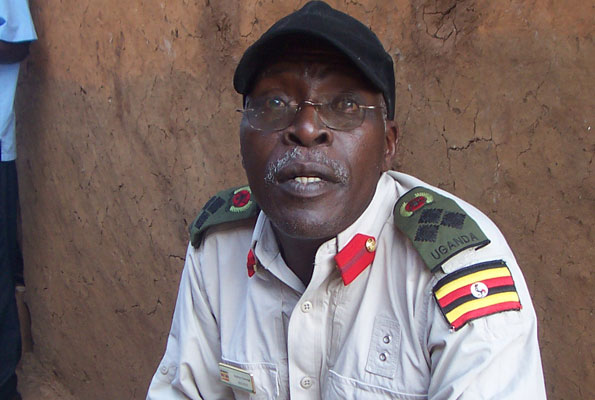 When Ggwanga moved out of the car to go and buy a few things, he returned to find his children whom he had left in the car having a conflict with Kusasira's aides –Ggwanga's children wanting Kusasira's aides to reduce the music they were blasting and the singer's aides not yielding.
When Gen. Ggwanga arrived, he ordered the aides to reduce the music but they refused saying he had no right to order them when they were in their car and by the roadside. An exchange of words ensued and Ggwanga got a gun from his security detail, shooting at and deflating the tyres of the singer's car.
It might be remembered that just over a year ago, Brig. Ggwanga burneda tractor that was being used to grade a piece of land said to belong to his daughter, in Lubowa, along Entebbe Road.