Police Spokesperson Fred Enanga has revealed that a case between singer Catherine Kusasira and Maj. Gen. Kasirye Ggwanga is facing stagnation following the singer's snubbing of their invites to record a statement. Enanga says as Police, they want Kusasira to record a statement that will be used against Maj. Gen. Ggwanga in the courts of law.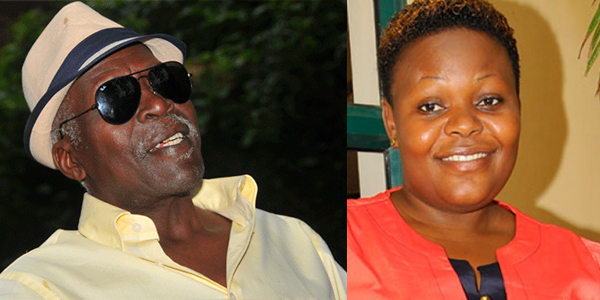 "We have repeatedly invited lady singer Kusasira to come and record a statement but up to now, she has not responded. We call upon any other witness to come and give us information," MrEnanga said yesterday during the weekly police briefing.
Enanga, however, added that police will play its part of delivering the case file to the Directorate of Public Prosecutions (DPP) for legal advice with or without Ms. Kusasira's statement.
Last week on Tuesday night, a scuffle between Kusasira's aides and Kasirye's children happened in Makindye. The quarrel got more intense when both parties called their associates on the scene. While at the scene, it's alleged that Kasirye and the singer failed to come to terms, spurring the retired general to shoot at the artiste's vehicle.
Kusasira, in an interview with the media last week, claimed that she was left in shock after the general's shooting of her car and informed Katwe Police Station of the incident but didn't immediately record a statement.