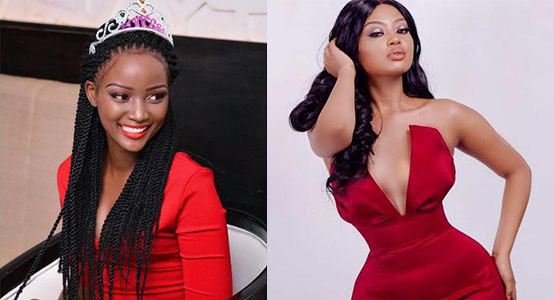 With the public still trying to get the exact particulars of why the Ministry of Tourism booted Miss Africa Quinn Abenakyo from their 'Tulambule Uganda' campaign and replaced her with TV presenter/ socialite Anita Fabiola, State Minister for Tourism Godfrey Kiwanda has thrown some bit of light, defending their decision by saying that 'socialites' have always been neglected yet they have the numbers to sell Uganda. The minister has also revealed that they had no standing agreement with Abenakyo regarding the tour.
"The girls we move with, Anita Fabiola and Zari Hassan, are always on social media and they have a huge following. We are using their social media numbers to expose Uganda," Kiwanda said.
"As a ministry we don't have any formal agreement with Abenakyo to headline the Tulambule tour. The project is run on goodwill basis, and we expect Quinn to be part of the tour on the next legs which will be heading to other regions of the country, particularly she might be part of the Nortehrn region tour which will be the next leg after the eastern tour," Kiwanda added.
It might be remembered that Abenakyo missed the ongoing Eastern Tour because Miss Uganda CEO Brenda Nanyonjo told the ministry that the beauty queen was not feeling okay, however she is currently on a tour of Busoga schools speaking to girl children alongside Parliament Speaker Rebecca Kadaga.