Tycoon Sudhir Ruparelia has revealed that his Crane Bank was forced to take over National Bank of Commerce by former Bank Of Uganda Executive Director in charge of Commercial Bank Supervision, Justine Bagyenda.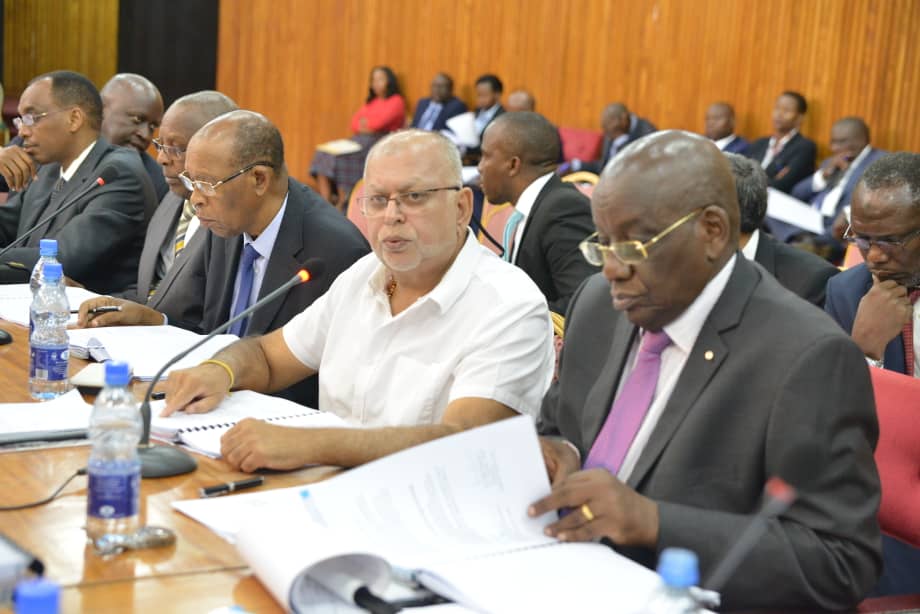 "Bagyenda made a phone call to then Crane Bank MD (A.R Kalan) and informed us that she was directing Crane Bank to acquire these assets. She was not asking. It was an order from the authorities," Sudhir told Parliament on Wednesday.
The businessman was appearing before Parliament's Committee on Commissions, Statutory Authorities and State Enterprises (Cosase) which is investigating possible corruption by BoU officials over the closure of seven commercial banks.
Sudhir's Crane Bank was also taken over by BoU in October 2016, which cited undercapitalization and was sold to DFCU in January 2017, in a seal that an Auditor General's report that COSASE if basing their probe on pointed at collusion and corruption among bank officials and the beneficiaries.
Sudhir said that his Crane Bank and its shareholders were not interested in NBC assets and didn't event place a bid but they were forced to acquire it.
"Crane Bank was not interested in acquiring the assets of NBC. Crane Bank did not bid to acquire these assets. Crane Bank was compelled to acquire these assets by Ms Bagyenda," he said.
The businessman revealed to Parliament that Crane Bank paid Shs1.2b to buy deposits, treasury bills and non-performing loans from NBC.
He added that NBC's Bad Book (where a bank's loans are entered) was not transferred to Crane Bank and remained with Bank of Uganda.
Sudhir also said that BoU didn't hand over a title for land in Kabale that Crane Bank paid for but never took over and that assets on the escrow account that belonged to NBC were also not transferred to Crane Bank but were retained by Bank of Uganda.
NBC shareholders had earlier appeared before COSASE with businessman Amos Nzeyi saying Bagyenda went ahead to sell their bank even when they had raised Shs7bn to recapitalize it.