Former Dfcu boss Juma Kisaame has confirmed to Parliament that former Bank of Uganda (BoU) Executive Director in charge of commercial bank supervision Justine Bagyenda invited him to buy Crane Bank via a phone call.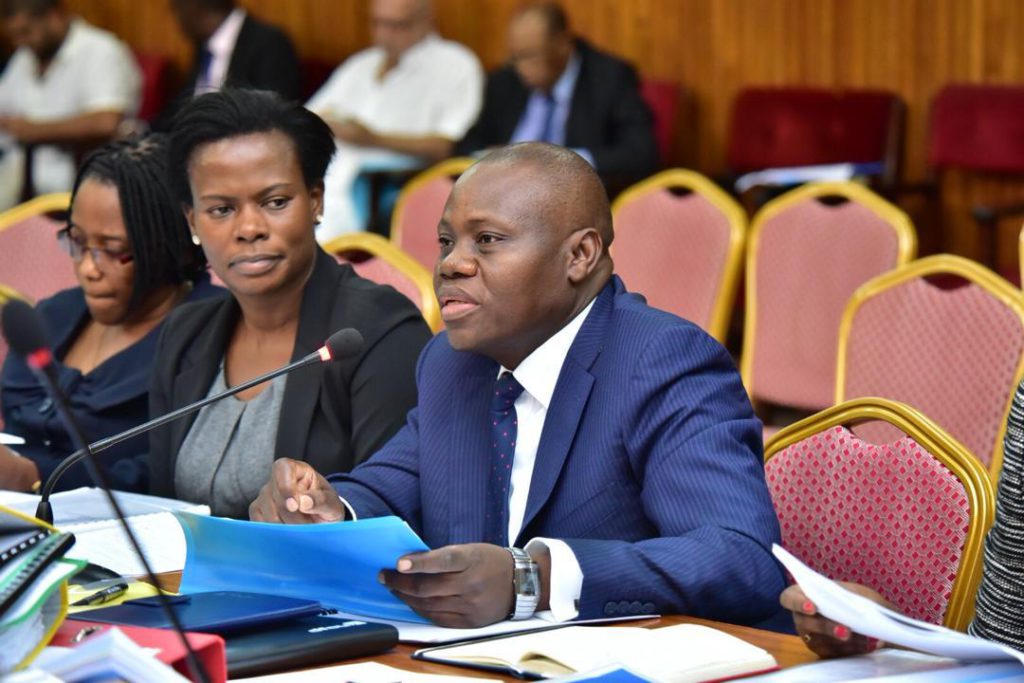 Kisaame made the revelation as he appeared before Parliament's Committee on Commissions, Statutory Authorities and State Enterprises (COSASE).
The committee is investigating possible corruption during the closure and take over of seven commercial banks, following an Auditor General's report that pointed at foul play in the process.
Kisaame made the revelation under oath which Dfcu officials were subjected to because they had given conflicting information to Parliament.
"We were contacted by BoU and advised that they were considering resolution of Crane Bank Limited. We were invited to her office," Kisaame said.
The MPs tasked Kisaame to explain the mode of communication Bagyenda used to invite him, to which he replied; "I was called to go to their office to discuss the potential resolution. The minutes were being taken by Bank of Uganda, I am not privy to those minutes," he said.
Dfcu acquired Crane Bank in January 2017 at a paltry Shs200bn and their profits soared from Shs46.2bn to Shs127.6bn in less than a year.
Previous revelations also indicate that Bagyenda ordered DFCU executives to keep Crane Bank's bad books off the record.
While appearing before the same committee earlier, former Crane Bank directors led by Vice Chairman Sudhir Ruperalia said they want their bank's Bad Book worth more than Shs500b that was taken over by dfcu Bank upon liquidation to be returned to them.