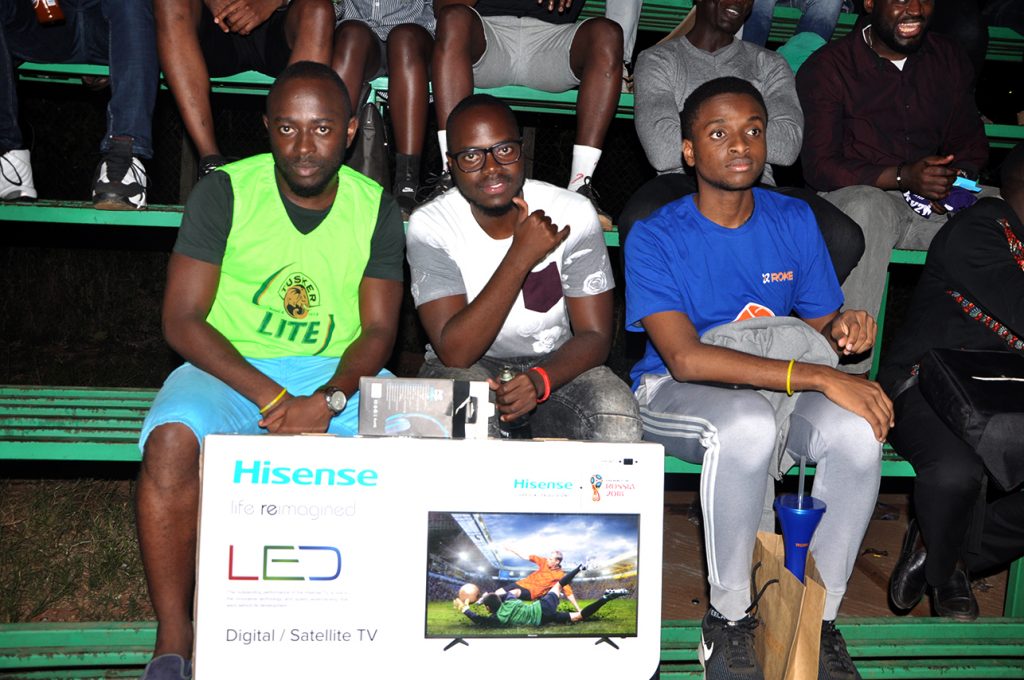 The Tusker Lite Friday Night Lights has become the centre kicker of weekend fun, however, it has only one more Friday to hit it's climax.

Last evening, besides the corporate basketball battles that saw Roke Telecom 'boss' fellow sponsors of the event that include Tusker Lite and Nxt Radio in their encounters that ended; Roke telecom 13- 7 Tusker Lite, Nxt Radio 8-6 Tusker Lite and Roke telecom 19-16 Nxt Radio, the event main teams graced the court for the quarter final showdown.

A lot more goodies were gifted to surprisingly both winners and losers that took part in the various challenges of the evening.

Team Enabu was sent to wait for next year's edition by Team Madol in a 21-16 defeat, Team Ikong exited Team Fahmy in a 17-14 win, Team Zama matched strong against Team Soro in a 11-9 win and the last game of the night saw Team Flirsh narrowly skip Team Kikiri hurdle in a 17-16 victory. Teams Madol, Ikong, Zama and Flirsh will play Semis and final next Friday as the fun filled edition climaxes.

All Results
Team Madol 21- 16 Team Enabu, Tusker Lite 7-13 Roke telecom, Team Ikong 17–14 Team Fahmy, Tusker Lite 6-8 Nxt Radio, Team Zama 11– 9 Team Soro, Roke telecom 19-13 Nxt Radio, Team Kikiri 16– 17 Team Flirsh.