The current situation in Uganda's leading opposition party, Forum for Democratic Change (FDC), seemingly confirms Nobert Mao's Monday comments that FDC is dividing the opposition. FDC is at the crossroads again as the party Secretary General, Nathan Nandala Mafabi, has accused the Najjanankumbi-based party's 'rebel' Members of Parliament of failing to fulfill their party obligations.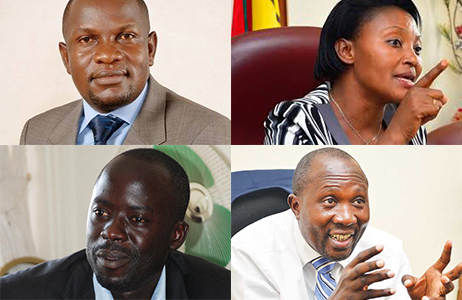 "As a party we sign contracts that demand every MP or member to make monthly contributions, participate in party activities and mobilise for the party. Now if a member signed the agreement and then happens not to fulfill, it's then a bleach of contract," said Nandala Mafabi.
Mafabi added that they have contacted the party lawyers and MPs (who include former Leader of Opposition Hon. Winnie Kiiza, Kasese MP Hon. Robert Centenary and Jinja East MP Hon. Paul Mwiru) will soon be dragged to court for failing to make their monthly contributions.
FDC Chairperson Wasswa Birigwa also says the dissident MPs must come out in open and confirm their political party affiliations. The party chairperson says it will help the party prepare other capable candidates in the 2021 general elections, possibly to run against the 'rebel' MPS.