The birthday month has started off on a good note for Tooro Kingdom's
royal beauty Ruth Nsemere Komuntale.   The February-born has been named Employee of the Month at Wells Fargo, an American multinational financial service company in San Franciso, Califonia.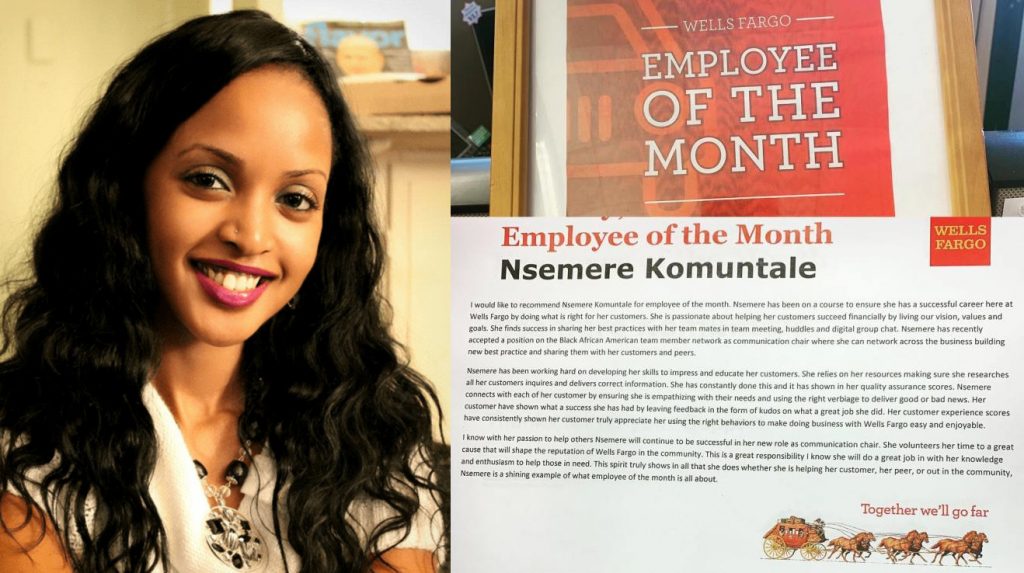 According to Wells Fargo, Komuntale is passionate about her job, is very hardworking and does everything she can to help her customers succeed financially. The company says Komuntale does a lot of research in order to properly answer customers' queries, and she is always putting in effort to improve her skills by self-education.
And because of her exceptional performance, the Tooro royal has also been named Communication Chair of the Black African American Network, a professional body that brings together African American professionals in her industry.
Komuntale wrote on her Facebook wall:
"What a great way to bring in my birthday with accomplishments. As always I give all the glory back to my Jehovah, my God, my papa! I cannot do anything without you God. Every good thing happening to me is because of you Lord! Thank you God for opening doors not only in my personal life but my career as well. I love you so much Father."
Komuntale has in the past emerged in the media for controversial stories regarding her failed love life, highlighted by a divorce from African-American husband Thomas Duke not long after a wedding that took the nation by storm and was attended by prominent people from all walks of the nation.
But it seems now everything is back to perfect for Komuntale, who on the love side also once again found cupid in a fellow Mutooro named Phil Amooti, whom she is reportedly set to marry this year.