It seems the marrying and separating/divorcing drama isn't about to end for Joel Isabirye, the famed radio consultant (radio planner, starter, manager, promoter). The latest we have is that Isabirye has parted ways from his latest wife, Natty K (), with whom he has been husband and wife for a little under two years so far.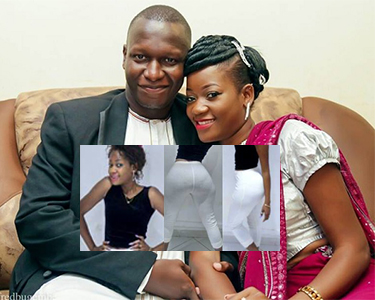 Isabirye and Natty have lived as husband and wife at the former's Najjera pad since Natty introduced Isabirye to her parents' home in March 2017, but rumours have been spreading over the last many months that Natty was on-and-off when regarding occupation of the wife role in Isabirye's home.
And now our source who talked to Natty tells us she averred that she has been out of Isabirye's home a few weeks now because of irreconcilable differences, without any plans of ever going back.
Other sources also tell us that Natty K has left Isabirye for a return to her ex DJ Nimrod of Galaxy FM, from whom Isabirye snatched the dark beauty in 2017. Not long after Isabirye had snatched Natty K, Nimrod told the media that she still found time to occasionally visit him (indicating she was juggling him and Isabirye), but he shortly retrieved the statements and apologized.
It might be remembered that Joel Isabirye has been officially married/introduced more than five times in the last decade or so, while if you also count the women Isabirye is said to have lived with under one roof without making it official, the number rises to more than ten women. Among those Isabirye has officially had for wife are: media personality and singer Rebecca Jjingo, UK-based social media celebrity Ritah Kaggwa, journalist Grace Naisamura, among others.