The President General of the Democratic Party (DP), Nobert Mao has said that it is not right for party members to also belong to another party, and said that he is going to seek disciplinary action against those DP members who were named in Besigye's cabinet last week. Besigye named his 'People's Government' last week in Busabaala, consisting of 48 members among whom are DP's Erias Lukwago, Betty Nambooze and Allan Ssewanyana. Nambooze said she was consulted by Besigye before being named and defended her being part of the arrangement by saying the cabinet is only a pressure group, not a political party.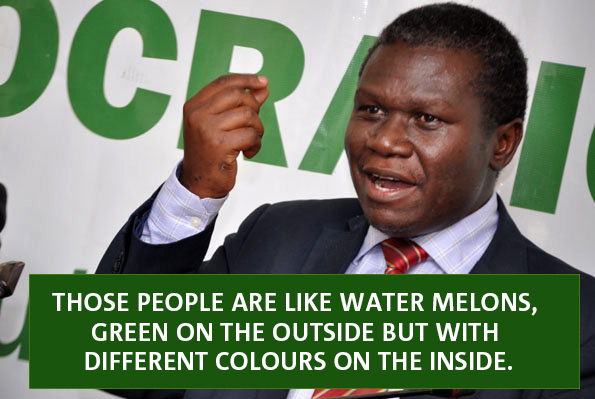 "There is no way you can be fully immersed in the leadership of one party and at the same time belong to another. This issue will be discussed in the National Executive Committee. We can't anymore have watermelons who are green on top but have different colours inside," Mao said at the party's weekly press conference yesterday.
"Belonging to a party is a choice, you're either in or out and the doors are open.Imagine MPs from another political party were named as part of the DP bloc political community. Their mother parties would be left wondering following such a decision," Mao added.