The other day we broke to you the news of communications guru serial wife-changer Joel Isabirye had parted ways with his latest wife Natty-K (Nuru Nabikolo).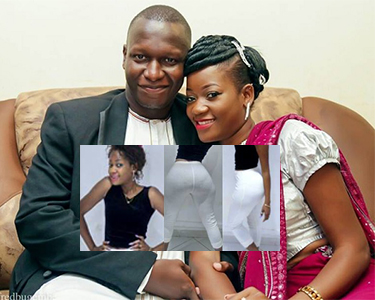 Well, Isabirye has spoken out on the break-up, saying that marrying Natty-K was a mistake and the two couldn't really make the lasting marriage he so badly wanted after several attempts, because she is a slay-queen who is terrible at wife duties in the home.
Revealing that Natty-K was a survivor of the MV Templar boat-cruise that killed scores on Lake Victoria towards the end of last year, Isabirye said Natty-K never took her marriage serious, but was always interested in going out on the night scene without informing him where she was –that even on the day of the MV Templar tragedy he didn't know where she had gone and she only returned home the following day with lies about where she had been.
"Serious men don't need partners they can work with to attend boat cruises on rickety boats narrowly surviving death for which they (men) can be blamed," Isabirye dismissively said of Natty-K, in reference to Natty's narrow escape from death on the tragic MV Templar last year.
"She can't cook, she doesn't listen, she goes away for long spells without telling you where she has gone…"Isabirye told our sources about Natty-K's conduct as a wife at home.
He also revealed that the total collapse of their marriage started when after the boat cruise tragedy Natty-K became very difficult to live with, always acting with anger, acting stand-offish and generally quarreling over everything while she didn't want to be answered back.
It might be remembered that Joel Isabirye reportedly met Natty-K in a club in 2016 and wooed her away from then boyfriend DJ Nimrod, quickly entering a marriage with her as they had conducted an introduction (a traditional wedding) by March the following year (2017).