Last night's heavy down pour found musician Coco Finger in his bed, but what should have been a beautiful sleep (not many rainy nights find musicians in their beds) swerved to a tragic end as thugs broke into the singer's perimeter and house and robbed him clean. According to the dance-hall musician, he was asleep when he heard weird sounds which he chose to ignore, remaining asleep in his bed.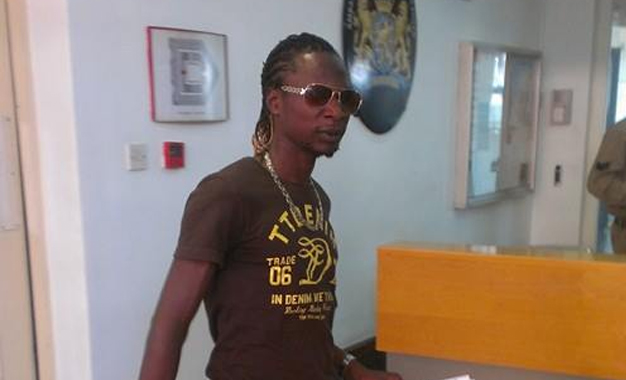 Only to wake up to a missing number plate, a number of missing household items and a number written on his window asking for money or else the thieves will return soon.
The 'My Miss' singer says he is now living in fear after the thieves threatened his life.
Roland, the artiste's manager, says when they called the number that the thieves left on Coco Finger's window, the thieves asked for more money, vowing that if it isn't given them they will return with a vengeance and do more harm, not ruling out even harming him physically.
The singer says he has now recorded a statement at Entebbe Police Station and asked for special security around his home.
Coco Finger rose to fame because of his unique dance moves and club bangers but has recently been quiet. However, he promises to come back with a bang soon.