The elusive money-bags boyfriend of Sheila Gashumba, God's Plan (real names Marcus 'Ali' Lwanga) has finally spoken out on his relationship with the petite media personality, what he likes about her, as well as about his past which the public is very skeptical about.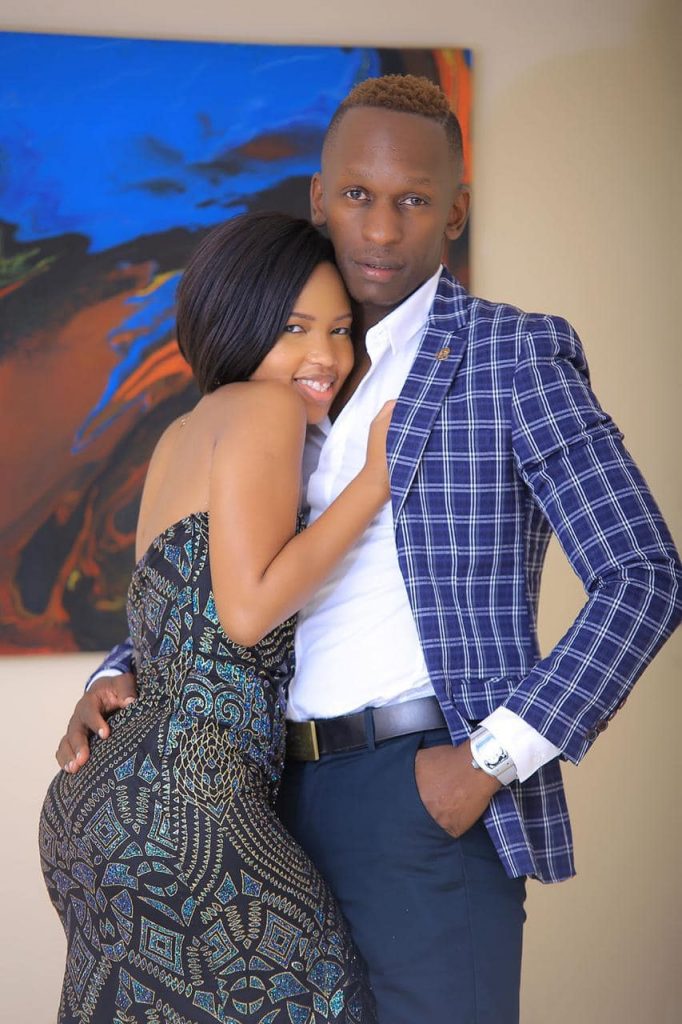 Speaking to media people for the first time ever about his relationship with Sheila, God's Plan has said that he loves Sheila very much and is hopeful their relationship will go far even as many think he doesn't deserve the pretty media starlet.
"I love her more than anything, even though many people think I don't deserve her. I am with her and what we feel for each other is real. That's what matters. We are taking it one step at a time and hopefully we shall go far."
Speaking further on the issue of people thiinking he doesn't have Sheila because he has a 'questionable past,' God's Plan acknowledges that indeed he has some not very beautiful history, but insists that is now behind him.
"Back then I was hard-headed, you couldn't tell me anything. I didn't want anyone's advice and made many mistakes because of it, got into some really bad situations. But that is in the past."
It is still on the issue of the past that God's Plan talks about his ex and baby-mama who earlier this week made news in the media, saying indeed he has a history with women but it's in the past and he now wants to be with Sheila for the rest of his life.
"She is in London, we had a relationship but broke up because of the usual issues that make lovers end relationships," God's Plan says, adding that "The baby in the picture is indeed mine, living with the mother in London."
God's Plan adds a little more light on his relationship with Sheila, saying that he loves her also because she is a very visionary character who is all about progress in life.
"She is a go-getter. While many think that she is obsessed with fame and recognition, what she is really obsessed with is progress in her life, building the big vision she has for the future."