Pope Francis's much-anticipated second return to Uganda has been cancelled.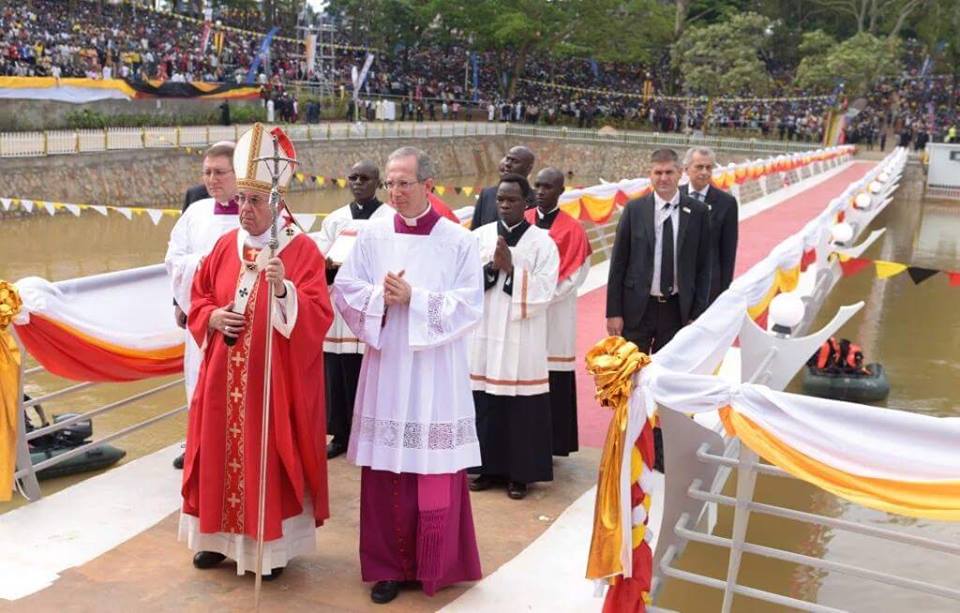 The Holy Father's return to the Pearl of Africa ( which would be his second visit in four years) was scheduled for July this year, to have the Holy Father headlining the Golden Jubilee celebrations of the Symposium of the Episcopal Conferences of Africa and Madagascar (SECAM) –the body that brings together all Catholic bishops in Africa.
The revelation that the Pope has cancelled his previously scheduled visit was made yesterday in  a statement released by the Uganda Episcopal Conference, the assembly of the Catholic bishops in the country.
The statement was signed by Msgr. John B. Kauta, the Secretary-General of the Conference.
In 2018, the Uganda Episcopal Conference on behalf of the Symposium of the Episcopal Conferences of Africa and Madagascar (SECAM) requested President Yoweri Kaguta Museveni to invite the pope for the climax of the golden jubilee scheduled for July this year.
The Minister of Lands, Hon. Betty Amongi, had also recently announced the Holy Father's return to Uganda for the July African Bishops conference. The minister made the remarks in Lira district during the installation of Rt Rev. Sanctus Linos Wanok as Bishop of Lira Diocese.
Ms. Amongi said the government had received a letter from the Vatican that "His Holiness, Pope Francis is again returning to Uganda in July for a very important international conference. My ministry together with the Ministry of Finance have been directed to renovate Namugongo Catholic Martyrs shrine and release funds for the preparation of the Pope's visit."
However, News reaching us indicates that the Pope will miss the conference.
SECAM, the Assembly of the African Bishops, will be marking 50 years in July this year with the climax of the celebrations to be hosted in Kampala.